Not a Normal Day
December 11, 2010
I heard laughter all around me and footsteps running lightning speed. I can assume that other things were happening too, but I wasn't paying attention at the time. My face was buried in my hands. My sight was blurry. My temperature was burning hot. That day wasn't what I expected at all.

My family and I were at the Valley Children's Hospital in California. We were going to visit my newborn little brother, Hunter. That morning, I had the day pictured in my mind. That we would wait shortly, stroll into Hunter's room, and see a cheerful baby. I imagined Hunter to be chubby, have deep brown eyes, and rosy cheeks.

That afternoon, we headed off to see Hunter. When we walked inside, the lobby walls were very colorful and had plenty of space to roam around in. Then, we walked to the waiting room. I could already feel the intensity that the others were feeling. On those cushioned chairs, I saw nervous families and companions holding each others hands. Children were biting their nails, and people were talking to one another. People were receiving news from doctors, good or bad.
For some reason, we waited at the hospital playground outside. The playground has the outer hospital walls surrounding the area. The center featured simple attractions for kids like slides, a teeter totter, and more.

My mom, big brother, and little brother were having so much fun at that playground. They were talking, laughing, and having the time of their lives. On the other hand, I was miserable. The sun was burning, and it was as if the sun was passing on its heat only onto me.

My mother thought I was the bum of that day. In her eyes, all she saw was a girl sitting on a bench, face in hands, moaning. But it was actually much more than that. You would not be able to feel how I was feeling there. I was sitting on that hard, leaf green bench, having a horrible time. My spine was bent forward and my face in my sweaty hands. My sweat glands were overacting so much that my clothes were damp. Also, my hair as dark as night, was dangling over my face.
As I look up to the wide window that shows a hallway, I was jealous of the people inside the hospital, enjoying the cool air. While I was forced to stay out here in this prison box being caught on fire. I really wanted a beverage to keep my throat and mouth satisfied, but we had no money whatsoever to buy a drink. I wondered that since I felt this awful, how long it would take for my skin to burn.
I wasn't sure how long we were outside, maybe an hour or so. But to me, that period of time felt like a lifetime.
Finally, we were allowed to come inside. As soon as I heard my father say those words, I sprinted across the colored, plastic pebbled floor and into the hospital. I thought that if I stayed in that prison any longer, I would go crazy. Then I ran down the never-ending hallway and went to the nearest water fountain. I filled my dry mouth with as much water as I could. I started to feel like I was going to drown, but I didn't care.
As we approached Hunter's room, I realized I had no clue how I felt at that moment. Happy, sad, jealous, possibly nervous? I had mixed emotions that day.
Happy that I have a new little brother. Sad that I would have to go through process of being a big sister again. Tired constantly and always doing tasks for my parents when I'm trying to do something for myself. Jealous that I wouldn't get a lot of attention. The thought that I would have to go through that again was unbearable. Nervous that Hunter wouldn't be as I pictured him to be. His personality, his appearance, how he acts when others are around him? If he is independent or not? If he wants attention twenty four- seven? These are the thoughts and questions that haunted my mind.
I walked inside the room to see my brother, but I was stopped by my dad. We were all required to wear a blue and white dotted hospital garment. We also had to wear sky blue rubber gloves. I didn't know why at the time.
Then I turned around and I saw an incubator. There were a lot of machines attached to it, including an EKG Monitor. I saw a tiny body, and it was Hunter. I saw him, and I stood there, looking at him. He didn't look like how I imagined him at all.
Hunter's body was so small that you could carry him on one hand. You could see his ribs through his light red skin. His head was literally the size of a tennis ball. His limbs were so small that you could use them as Mr. Potato Head parts. In the incubator, I saw a scrawny little baby with a blue knitted hat on his tiny head.
I was in shock at that moment. I felt that everything I've gone through day was for nothing. Just to see that scrawny baby. A baby that was no normal baby. Then, my mother told me something that rose my senses. "Hunter's a preemie."
After all the events I've gone through that day, I had a serious headache. But even when my head was pounding against my skull like it was going to shatter, I wanted to carry my new brother. I wanted to have that special sister- brother moment like you see on television a lot. I asked my parents if I could, but they said no. They told me that none of us could carry him since he was so delicate. At that moment, I was sure that my heart was broken.
We were able to touch him softly, like on his arm for example. I touched his hand, but since I was wearing the gloves, all I could feel was rubber.
After, we all prayed for Hunter. Prayed that he would survive, grow up to be a strapping young man, and have a great future ahead of him. Finally, we had to leave.
We walked out of the hospital, and I was exhausted and steaming hot. As soon as I got into the car, I laid my head back to rest. I think of the moments I experienced that day. I felt depressed on the car ride home. I realized I wanted something, but wouldn't happen for months. I wanted my brother back.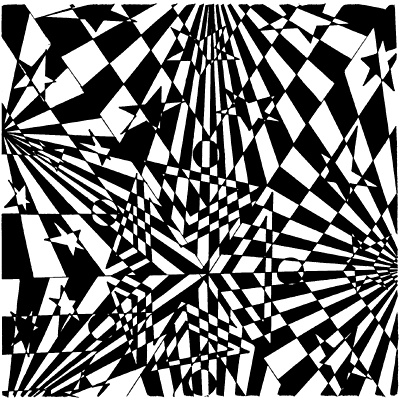 © Alexia G., Aberdeen, SD