Memoirs of a regretful woman
November 1, 2010
I am bitter. I am cruel. I hurt people frequently. I have no recollection of the permanent damage I have done to any of the lives that have come in contact with mine. I am mean. I can't make my own decisions. I thouroughly ruin every single relationship I have, without a shred of remorse in my soul. It would be a lot easier to be by myself, that way I have nobody to betray. Turn my back on them. Hurt them irrefutably. My constant sway of emotions crushes me.

I am too harsh. I am too distant. I talk and laugh too loud. I live in my favorite books, more than I live in reality. I'm scared to meet new people in fear of my own insecurities. I won't love somebody in fear of them turning their backs on me. I blow money quicker than I get it. I watch too much t.v., and spend too much time on computers. I mess up my life on a daily basis. I strive to be much more. I am disappointed thouroughly when things don't turn out how I imagined them to. I wish that life was exactly how I wanted it.

Please forgive me, for my flaws are infinite and deep. They cannot be erased. They are obvious like an open book. I am obvious like an open book; in every aspect of my life. I keep to myself, and just pretend like people are perfect, like I'm perfect. I pretend I live in a world with no chaos, no disaster. Just everything I want it to be.

I'm sorry...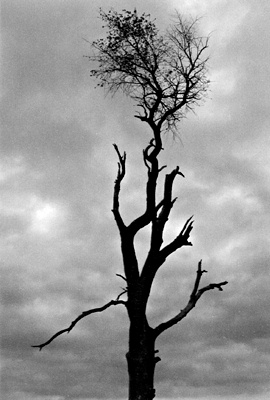 © Cassie H., Carmi, IL