My Past
February 23, 2010
I didn't cry.
Which, I guess, is sort of strange, as most babies cry as soon as they're born. And as, according to my parents, I didn't stop crying once I was on my way home from the hospital, right up until I was about four years old.
I have a feeling they were exaggerating a little.
But since I started my life in a sort-of-remarkable way, you'd expect the rest of my life to be sort-of-remarkable.
And you'd probably be disappointed.
The most exciting things that happened to me as a kid were probably getting a brother, being famous for five minutes and discovering that a heart really could be broken when my mother broke the news to me that Shannon Noll really wasn't going to marry me.
And yes, I did expect you to double-take when I put in the part about me being famous for five minutes. I read the weather on the Today Show. What can I say? I'm a natural.
I regret to say that no one recognised me for it.
The one thing that was consistent throughout my childhood was my love for reading and making up stories. I was brought up by and around a bunch of readers, so I was started early.
I suppose that was the thing that really shaped who I was and who I am.
I sort-of-remarkable, up-and-coming writer.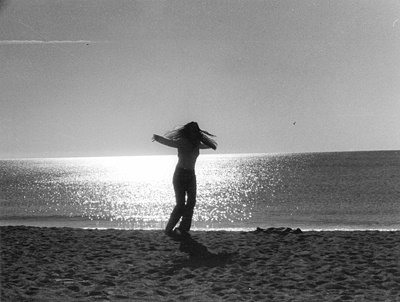 © Denise A., Marblehead, MA