Just Like That...
October 8, 2009
After he left me, the evenings grew colder. Nothing in this world was bright enough to shine through the clouds. A fog overcame every ray of sunshine. All that I held close to my heart was forgotten. My sun set quickly and its scheduled reappearance seemed to have been erased from God's to-do list. Everything was dark. Every word was dull. January 11th, 2009 will remain in my memory everyday of my life. It was the day when time stood still. It was the day when my walls collapsed.

Often, I find myself drifting off, trapped in his final days. When I re-enter reality, I feel tears gently making their own unique paths down my cheek. I wipe them off nonchalantly, before anyone sees, usually. I suppose that I'm too afraid to be vulnerable in front of people who see me as strong. Life has become bitter, and I've become blind and deaf to anything or anyone that may spark a genuine moment of joy in my heart.

I used to call his phone number just to hear his voicemail recording. I cried for hours the day that it was disconnected. No matter where I am, I don't want to be there. My life has been frozen in place, and regardless of how hard I try, it remains cold and unmoving. My dreams have changed. My greatest desire is to hold my daddy's hand once more. But he has faded into ashes. It was that night that the clouds came to stay.

My father and I weren't close growing up. That was my fault. He tried so hard to create a relationship with me, but I was so bitter. I assumed that since he and my mom were divorced, that he had left me. In reality, I had run away from him. I never gave him a chance. But then he was diagnosed with pancreatic cancer. I couldn't believe how much time I had thrown away. It took a tragedy to prove how much I had. Soon, treatments proved unsuccessful, and time was running out.

About three months after the diagnosis, he was gone. My new found world disappeared, so I froze in the fog. I'm not even sure how long it took me to realize that the cold, still man on the bed was my father. His eyes wouldn't close. My sister's tears drenched his sheets and my heart. My brother seemed numb, but he wasn't. Cancer stole my father from me. I'll never forgive her for that. She takes the ones who are loved, and never gives them back. Cancer has no mercy, no pity. Cancer stole my daddy. The only thing she gave us was a warning, some time to create what had never existed. Thus, the process of finding my father in I and I in him, had begun.

He spent his last 2 months in Avow Hospice. The nurses and staff worked hard to ensure a sense of home. The facilities were amazing, as well. No other place could have made my daddy more comfortable. Even still, each visit served as the ticking of a time bomb. Each time, he was one step closer to leaving me forever.

I know that it seems difficult for one to find humor in any aspect of this tragedy. But for my dad, a little smirk was necessary in every situation. He loved to laugh. He would have wanted me to see some light in such a dark place. He would make us laugh so hard, especially in the last few days of his life. His mind was definitely fading, and he knew it. He would "smoke" paper towel blunts and wear his caps on sideways, because he knew how much it entertained us. My dad loved making us laugh, and I admire him for finding the strength to do so, even when he was fighting for his life. Lonne was an amazing man, and worked harder than most people ever have. He loved to sing, and to play his guitar. His preforming name was "Lonne Free." My dad lived a free life. He worked, loved, and expressed himself in ways that no one else could. He did this because he was free to do so. He was free to live life to his own beat.

I wrote a song for him, but I never sang it. I intended to call him, but I didn't. I knew I loved him, but I seldom said it. I should have come to visit him that day, but I stayed home. Those mistakes are what keep me fighting. I didn't sing to him, so I'm going to share my voice with the world. I never called when I said I would, so now I fight to keep my word. After that day, I don't bail out on friends or family. I'm fighting to make him proud. Some days, I want to give up, but my sole motivation is fulfilling the dreams he had for me.

Starting now, I choose to bring colors back. They might be dull at first, but in time, I'll see things like I used to. Some days, the clouds cover the rainbows. But I'll never forget that behind every drop of rain is a piece of the sun shining through. The mending starts now. It's going to be a long process. It will be a painful reconstruction. But I won't hold back. When I miss him, I'll cry. When I feel like giving up, I'll push myself as hard as I can, for him. Today, the music starts again.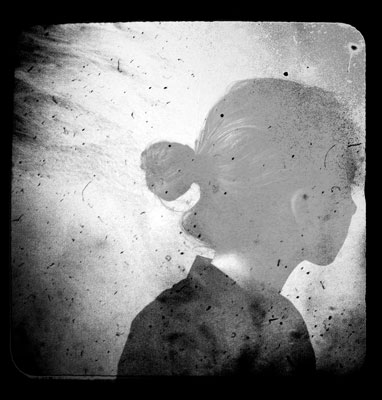 © Sarah M., Blairsville, PA