Perfectly Imperfect
May 2, 2019
I love shooting. It's my life. It's one way I relieve stress from things that made their way onto my blood boiling list. When I shoot, it used to just be me and the gun. So how did shooting find its way onto that list? Here's why…

It seems like today all anyone wants from me is perfection. In shooting, in school, in show choir, in everything I do I'm expected to be perfect and I am so sick of it. Since when did it become ok for adults to put so much stress on today's teens. We all make mistakes, it's part of growing up. I can tell you from experience that it takes failure to reach perfection. So why is it becoming more and more common for teens to worry so much about messing up?

In my 15 short years of life, I've seen and experienced a lot for someone my age. I've met and lost the most important people in my life, had the first of many huge accomplishments, and had my fair share of near death experiences. What sticks out the most though over the past couple years is how much I've stressed over the stupidest things -- take shooting for example.

I used to love it. I loved the smell of gunpowder, the feel of recoil after a shot I knew was perfect, even the pain after standing or sitting in position for 30 minutes or more. Now, the only thing in my head are the words " Don't screw up." Please explain to me how I'm supposed to love something when pressure to be perfect is put on me by my parents, teammates, and even some coaches!

It is not ok for the first thing to come out of my mouth after a national qualifying match is "I'm sorry I didn't shoot the scores I needed to qualify us as a team, it's my fault if we don't make it", when I had one of the best high stress matches in my short career.

Here's what I didn't think, I had just shot one of my best strings in a match ever and that still came out of my mouth. Not only that, but I know what we need to qualify and we did qualify as one of the top teams in the nation.That in itself is pretty amazing for a second year sophomore, but I am to busy trying to please everyone and be perfect to realise that.

I can still remember the day I got in my head and started trying to be perfect. I can also remember the day I lost the connection to my sport and I stopped loving every minute I was on the range. I remember the match, when I decided to quit shooting and move on to other things I thought would bring me more joy.

But against all odds, I am making a comeback.

I not only remember the days I fell, but I remember the months after, that I spent rising back up. Recently, I finally accomplished something I have been wanting for months to do. After doing so I realized that even what I accomplished wasn't perfect. I realized that perfection is impossible and trying to be perfect is asking for defeat.

One of my friends in college helped for about a year ago and I can honestly say I wouldn't be where I am without him and here's why. One day I was shooting and while doing so he looked at me and said this:
" You're in your head. I saw the moment it happened two months ago and you still are in your head. Stop trying to be perfect. Stop shooting for other people. Shoot for you and be happy. You are shooting a gun surrounded by great people you love and who love you. Get out of your head and do what I know you can do. I'm proud of you. Now pick up the gun and shoot one perfect shot like you've done so many times before."

And I did. I shot 10 after 10 After 10 and never looked back. That was the day I came back and decided to never fear failure again.

I try my hardest to remember that lesson everyday I shoot. I'm still not completely in love with my sport, but I am beginning to see once again why I loved it. However I am not the only one who feels pressured to be perfect. I see it everyday, in school, in sports, in the arts, everywhere. We as a society need to realize that perfect is a myth. That sometimes waking up in the morning is our accomplishment for the day. We need to realize that there is no 110%. As long as we give our all everyday, why should anyone ask any more of us.

I can't be perfect, no one can, so maybe it's time to make imperfection perfect.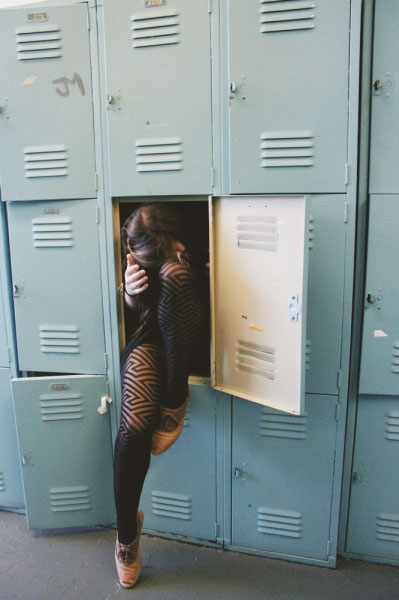 © Michelle M. Brooklyn, NY