Soldier John E.
MAG
I remember the day like it was yesterday. It was cold and the sun was just beginning to peek over the horizon. My mom woke me at 6:30 and told me I had 20 minutes to get ready. My family and I were going to watch my brother graduate from basic training in Virginia.

To this day I can't get the look on my brother's face after the ceremony out of my head; it was a happy and proud look, yet worried. Now I know that look of worry was for both him and us.

For three years, my brother was stationed in Germany, and then in Iraq for fifteen months. When he finally had the chance to return home, he made me realize how great a sacrifice he's making. The horrible stories he told were unimaginable. He reassured me that all that happened was not too bad, though, by telling me about all the good things he had done, all the missions and kindness he had shown to the people.

When he returned to Germany this September, my heart broke. Then I thought of all the good his friends and he were doing and I knew he had to go. He had a responsibility to watch over others and keep them safe.

Some people may criticize my brother for being there, but as far as I'm concerned, he's a man doing his job: being a hero saving people's lives. So while other Americans sit home enjoying their freedom, my brother, John Eldridge, along with his comrades, are fighting to keep that freedom.

I have no greater hero than my big brother. He'll always be my hero. Since I was unable to give him this message before, I'll give it to him now: I love you, big brother, and thank you for doing what you do!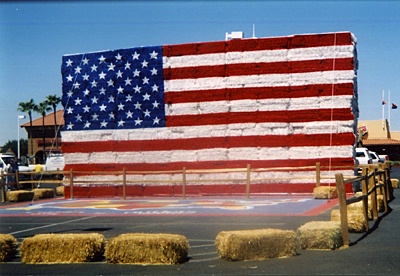 © Anonymous