Molly Brown: Titanic Survivor and Humanitarian
July 15, 2010
Molly Brown was so notorious because she had many sides to her personality. For instance, she fought for what she believed in, yet still spent her money rapidly. She intrigued people with her spontaneous, yet courageous ways. Molly used to be a western-girl who rebelled against wealthy women that knew of her. She'd saved lives during the Titanic and even contacted their loved ones to tell them that they had survived. It was no question why the majority looked up to Molly.

She deserved very much to be famous because she used it for justice. Molly would speak out for the women's suffrage and for children that had been put in jail or orphanages. Obviously, she took the lead in the Titanic by threatening to throw the quartermaster overboard for not going back for the other passengers. Her outrageousness attracted many interested journalists and reporters. Due to her fame, two movies included characters named and modeled after Brown. She was humble enough to fulfill her fame-life, yet also generous enough to use it for others.

To reiterate, Molly was so well-loved for various reasons. She didn't fear the comments of others. Brown also often gave to others. Molly demonstrated how heroic she was by helping survivors of the Titanic. She was a unique and wonderful women, who made quite a mark on history.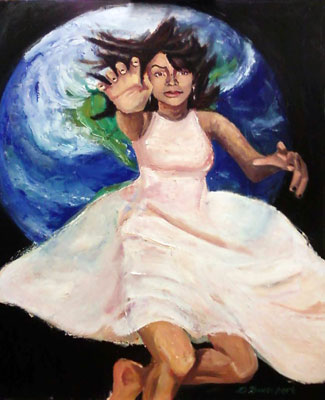 © Dominique D., Ozone Park, NY