The Incredible Mr. E
January 28, 2009
Having a great teacher can sometimes make learning fun. With this teacher it definitely is a lot of fun. His name is Mr. Eiguren or Mr. E whatever you prefer. He always makes 1st period fun and exciting. He always makes the learning we do fun so that no one gets bored.

He came from a different school last year. He switched this year so he is new to this school just like we are. He Teaches the seventh grade math both accelerated and the regular. The class I have with him is the accelerated course.

Mr. Eiguren what a teacher. He is the kind of math teacher that everyone wants. There are different reasons why he is such a great teacher. His high fives are the greatest they are always solid. He has some jokes that are funny''well they're not always funny. A lot of his jokes are kind of cheesy, but you give him a courtesy laugh anyways.

He is a kind person and makes you laugh a lot. His jokes though not always funny make you laugh anyway. Mr. Eiguren teaches us well and always helps us through the things we have problems with.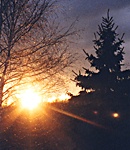 © Christy S., Germantown, NY