Educator of the Year
October 7, 2014
Its 9:00 o'clock in the morning and most of you are still waking up, but not Mr. Hoch. Hoch, as we call him, would already be jumping around the room making sure everyone else was as awake as he was. Mr. Hoch would always try to make sure everyone was comfortable. If you had a problem with anything, Hoch would always try his hardest to help and fix the situation whether it be talking to a certain student about their behavior or moving people around so you could focus more on the class rather than being distracted by the gossip going around the room. He is truly a remarkable teacher for many reasons. He is even able control a room with 28 teenage boys and keeping them on task all the while trying to teach freshmen health class.

Mr. Hoch is a 5'10", 25 year old who helps coach Varsity basketball coach and is the head coach of the JV basketball team. Mr. Hoch used to teach health, but now he is an alternate and special education teacher up at our North Campus which is nice because I can still stay "Hi" or have a small conversation with him on the way to my next class.

Mr. Hoch is a great teacher he would always try to make you feel at home. Mr. Hoch was always joking back and forth with us, a lot of the times he would also relate the joke or something someone said back to the material we were learning and it helped me understand it a lot more. Although he liked to joke with us and make us laugh he would also make it known when it was time to be serious and quite like if we had a lot of material to get through that day. Hoch was an amazing teacher so we would always get everything done and have time to spare at the end of class to work on the  little bit of homework he would assign and then if we had questions we could still ask for help on the homework.
Even though he was a health teacher, Mr. Hoch knew his way around other subjects. I know this because I had a satellite study hall with him and any question I had in any subject he would help me with. 
Mr. Hoch always did a Friday funny. If we finished early on a Friday, he would find a school appropriate, but really funny YouTube clip. And if we were really good that week he would do both a funny YouTube clip and a good joke or a funny story from his life.
I can remember that third and fourth hour health class just like it was yesterday.  Now that was the most fun class I have ever had because of the awesome, fun and understanding Mr. Hoch. He will always be a good friend of mine, someone I can talk to and someone I can trust.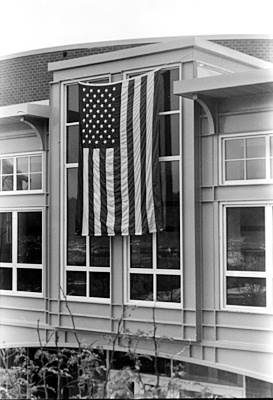 © Chuck K. Marblehead, MA