Mr. Hall
November 18, 2019

There are many people who I appreciate in my life, but there is one who stands out the most: Mr. Hall. I remember the first day of class at Arrowhead Union High school with my tenth-grade biology teacher Mr. Hall. It was the beginning of the second semester of sophomore year. Everyone was just getting settled into their desks when out of nowhere I heard, "GOOD AFTERNOON!" I could tell this class was going to be fun because of how energetic Mr. Hall was.

I had never liked science, but Mr. Hall changed my mind; he joked and brought life stories into a class that I could relate too. No matter how I was feeling that day, I knew I could look forward to being in his class. Mr. Hall got to know all his students, and we got to know him more as a person.

I can remember one time in his class I was finishing a lab and my pen was not working, so I proceeded to shake it to make work. That did not work. It ended up making matters worse. My pen exploded and then rolled off my desk and onto the floor. I got up from my chair and told Mr. Hall. When I went back to my desk, I showed him there was a big puddle of ink all over the ground. From that day on until the end of the year make jokes about it and reminded me of what happened that day. Mr. Hall taught me an important lesson: don't be embarrassed by my mistakes.

I am so thankful I had Mr. Hall as a teacher. He showed how great science is and he helped me to have enthusiasm every day. Mr. Hall is the reason why I want to go do something with science in my future.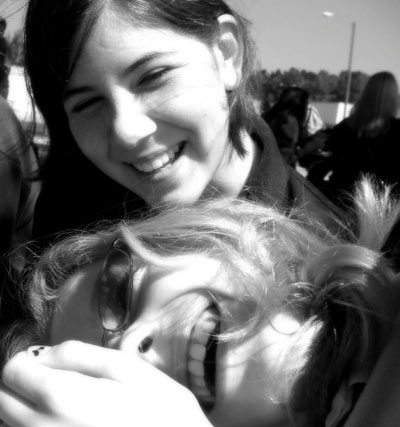 © Nita