The Best Teacher: Mr. Vento
July 1, 2019
It was eighth grade, my final year at the treacherous North Shore Middle School. I remember hearing so many good things about Mr. Vento and I couldn't wait to be in his math class to see if he truly was amazing as he was claimed to be.
He started off class of getting to know each student and I realized through his attitude and eagerness that this was going to be an upbeat year.
The first thing he taught my class was if there was an intruder, he had a bat under his desk. This made me feel safe knowing he doesn't mess around with serious topics. As the year went on, me and Mr. Vento got to know each other pretty good (and we formed the best bond I've had with a teacher).
Mr. Vento could put a smile on anyone's face. The way he would talk made me feel so real. He wouldn't deny anything or lie to make you feel better. Everything he said was all from the heart and his honest opinion, no matter how bad it sounded.
The bond we had was like no other I've had with a teacher. I wasn't afraid of what he thought of me or anyone. If he saw me in the hall and felt something was up, he'd pull me aside to talk to me to see what was wrong. He wanted me to be honest. Mr. Vento taught with Mr. Muehls; they were both in my math class and both of them together would keep an eye on me so I was behaving. They knew how I acted outside of the classroom and in other classes.
He would ask, "Why aren't you doing well?"
I'd give him the same old response: "I don't know, Just can't focus."
He'd bring out the sarcasm and respond, "Well, obviously, but what are you going to do about that?" He would motivate me to do my work and try harder. Mr. Vento was a father figure in my life.
After a while he moved me in the back of the class next to his desk by myself and one other girl because he felt we distracted others and would learn better away from everyone. I'd finish my work really fast and then Mr. Vento and I would sit there and talk about topics that were important in the world and sports.
For learning, he rewarded me and my class. We would go sledding and I remember it being so much fun. I will never forget the ice cracking and him almost falling in the pond. Taking us outside and giving us a break from school helped us relieve stress before the next trimester, instead of piling more work on us.
Most importantly the thing I will never forget about his class was "SEAGULLS." It was a YouTube video that was a lip reading of Star Wars that was the most annoying song that we'd listen to every...single...day. He used this as a memorization tool to help us find a way to memorize things. But eventually most of us memorized it. To this day, if I run across it I think of Mr. Vento. The video showed he cared about having fun and put us in a good mood before and while we learned to create a happy environment.
I would like to thank Mr. Vento being a genuine, motivating teacher and for creating a dent in my life and many other by welcoming everyone and helping me through any problem I had. Most importantly making sure everyone had fun and created memories that will be remembered for a long time.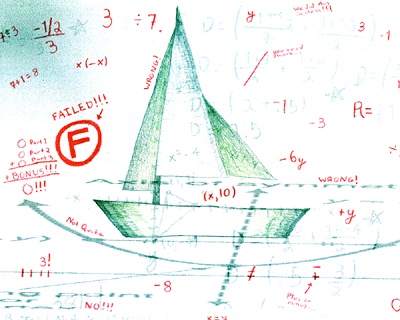 © Steven R., Binghamton, NY