Megan McDermott, Science
MAG
April 28, 2009
When some people decide they want to be teachers, they go to college, get a degree, and find a job at a school. They prepare lesson plans, give out homework, and make up tests. But when they walk out of school, they leave being a teacher behind. They have families, chores to do, and bills to pay. To them, it is just a job, a way to earn a living. But for my science teacher, Ms. McDermott, I know that when the bell signals classes are over, her work doesn't stop. Teaching is not her job; it's who she is. No matter what she's doing, I know she's always a teacher.

There are many definitions of a teacher: educator, mentor, instructor. But to me, a teacher is someone who changes your life just by being there. And that is exactly what Ms. McDermott has done. She teaches through her heart, giving everything she has. If a student has an extraordinary task they need to accomplish, they rush to her. They know that she will be there to help them find a way.

Any teacher can read a passage from a textbook. Ms. McDermott is the one who goes out late at night to buy 10 pounds of sugar for our experiments, or brings in water from the nearby canal to make her point, and to make us remember the lesson. She infuses so much enthusiasm into her lessons, she makes us think each new fact could change our lives. Maybe they can.

She's the one who wants us to do well. She's constantly incorporating metaphors for life into our classroom activities, trying to reach students who learn differently. A lot of teachers say they try to include everyone, but most ignore the sleeping kid in the back. She's the one who gets him up and working on some crazy experiment, because not one student can slip away without realizing why F=MA, the second law of motion, is so beautiful.

Middle school is probably one of the hardest times of your life. Everybody doubts you, your friends change every day, and you probably constantly fight with your parents. But knowing that having someone like Ms. McDermott in my life, someone who doesn't need anyone's approval, really inspires me. She has made this year so much better than it could have been. I know that if I had to turn to anybody, it would be her. And I'm not alone in feeling this way; she is a role model for our whole class. Although she'd say that she's no superhero, we actually call her Wonder Woman because she has all her characteristics: she's independent, funny, strong, brave, smart, and in control.

It's funny that of all my teachers – and I have many good ones – I would write this essay to nominate my science teacher. Science has never been my favorite subject. I preferred writing, math, and social studies. I had never checked out science books. I had never performed experiments in my home. But this year, it's the class I don't mind waking up for, the test I don't mind taking. I have Ms. McDermott to thank for that.

Ms. McDermott has taught me so much more than just a single subject. Students, like teachers, have many sides that we show to friends, family, or teachers. But in her class, I can be my whole self. Nobody but Ms. McDermott will challenge and respect our opinions; nobody else will act like a kid, but give us advice like an adult. Teaching students about life and laughter takes more than a college degree – it takes Ms. McDermott.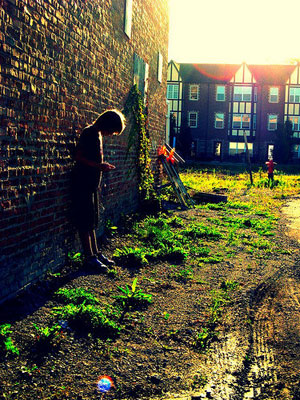 © Jessica R., Westchester, IL