The Last Will and Testament of Saphira Brightscales
September 29, 2015
Each day, as sleep dissolves into nothingness and we put one foot in front of the other and go about our lives, something extraordinary happens. Something miraculous. Something that goes unnoticed because none of us pause to behold it all in all its majestic beauty.

We touch; we touch as a conference of minds, as a contradiction of words, as premature ventricular contractions, as an agreement of the eyes, as a meeting of souls, we don't really touch, and yet we touch each others' lives in ways more than one. Sometimes it happens ever so subtly that we barely notice and sometimes it is like a war waged between a tornado and a volcano and you cannot escape it.

We leave scars, we leave impressions, and we leave words.
To all whose lives I have touched and who have touched mine.
I thank you, for each experience and for each memory and for each word.

I thank you for each impression to my soul, each tear to my heart, each thought on my mind.

I thank you.

As it dawns on a certain day it appears Saphira Brightscales shall cease to exist here.

Before I go I leave this to you, my friends, my critiques, my companions, my mentors and my constant reminders to the beautiful things in the world.

To Mckay, I leave my Haiku (plural) as this human thought I would be the next Basho or Buson, in the hope that I am in your thoughts as you read my words. You are the person that always made me think harder. Your poetry is forever imprinted on my mind. I also leave to you the strongest of my determination and the greatest of my hope as I remember you saying how 'a little hope from someone else just makes us want to continue and reach that cliff, even if there are more valleys and cliffs.'

To StarlitSunrise, whose words shine so brilliantly that often your retinas shall fail to look at them too long, whose kind heart inspired me so much, and whose faith in me was extraordinary, I leave to you my chirpiness, my candor, and all the brightest parts of me. You truly are more beautiful than a Sunrise and a Starlit sky (and those are pretty darn amazing).

To EPluribusUnum, who once told me "The best part of being lost is finding something new", always believed that I would get published even when I didn't, and thought that even my prose was incredibly poetic. I leave to you, my hope and the light in my eyes when they glanced upon words writ by you.

To Laugh-it-Out, who I knew as Liv, conversations with whom I miss and shall miss more than anything, and who wanted to be the first to receive my Haiku collection/poem book's signed copy whenever it came out, and who never held back on words, I leave to you my ruminations endless though they may be. I also leave to you our shared love for the winter. And keep rockin, you!

To TheEpic95, who was my constant source of stark honest criticism, my friend and helped me grow into who I am today, my dearest I leave to you my best memories, my favorite quotes and my frailest of thoughts in the hope that they are a constant reminder of me.

To AugustSummerFling, who was my friend and helped when I decided to write a book, who was kind and who was generous. To you I leave the Haiku "Bravery", for you figured out exactly what the inspiration was in the hopes that my words inspire some of yours. And my promise to always be there.

To TheSkyOwesMeRain, whose username I shall love for all eternity, who admired mystery, didn't mind cheesy love poems, filled me with joy and made my day quite a lot. To you I leave my words on rain (duh) and my love for petrichor, and my joy.

To ansem_unlimited aka Justin, whose "I see what you did there"s always managed to fill me with delight, I leave to you my dreams and the art of using less words but saying more in the hope that 'tis found to be useful in your endeavors.

To KarmaBites, who was 411Ellie first and who I knew as Lexy, who was just-so-adorable-that-it-made-my-day, who I just loved talking to, I leave to you my eyes to see through and my favorite words.

To nelehjr, who truly admired the 575 meter and considered it the Japanese' best invention (better than even anime), I leave to you some pixie dust and some magic because that's how I always thought of you, with some great resemblance to Tinker Bell.

To thesilentraven, who helped me grow into free verse with the greatest of encouragement, whose words were a source of endless fascination to my soul, I leave to you my first free verse poem and my promise to keep writing.

And to all of you and more and everyone that I have in my utter inadequacy left out,

I leave my love and my gratitude.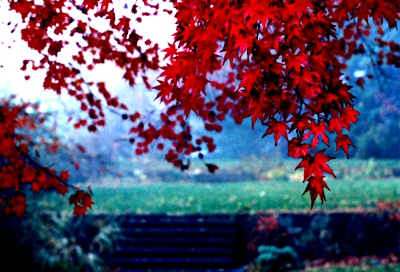 © Susan R., Iselin, NJ