Victoria's Secret
MAG
Victoria's Secret is your typical lingerie store. Walking in, customers will find me or another smiling employee welcoming them to the store. "May I help you?" is a common greeting. When customers answer "I'm just looking," we respond, "You came into a mall with 39 stores just to look?" After this, customers chuckle and tell us why they came in.

Considering the store's location in a "dead" mall, Victoria's Secret is committed to providing exceptional customer service. After all, it is customer loyalty that keeps this place hopping. When customers ask if this store will close soon, a staff member replies, "As long as you keep wearing bras and panties, we'll be in business." This reassures customers, since they prefer coming here than another mall. My Victoria's Secret has dedicated employees who specialize in superb customer service. When we work on fixing panty tables and a customer comes along, we immediately drop our project to help. A project can wait, customers cannot.

The tables are displayed with pride with every panty strategically placed in its correct location with three of each size: extra large (high leg brief panties only) large, medium, small and extra small. A customer can easily weave through the sizes by the company's way of "chunking." In English, that means leaving space between each size to avoid confusion. Despite the fact that it takes an hour to organize a panty table, the chaos on the tables suggests that it only takes 10 minutes. Customers do not realize how the panties are organized and rummage through the piles to find their size, making it disorderly. When I spend an hour on a table and see customers come and make a mess of it, I get ticked off.

Here is a classic example of how rude customers can be: when I see someone going through a table, I ask if they need help and they say no. I then tell them the panties are arranged by size. When I walk away for a minute to help another customer and return, the table looks as though a tornado hit it. All my hard work goes down the tube because a customer would not accept help.

The walls are choreographed with bras from each major line: Body by Victoria (the nation's most-worn bra), Angels, Very Sexy, Cotton and PINK, the newest line for teenagers. In each line, bras are divided by how it fits, for example, unlined full coverage, full coverage, balconet, plunge, demi and push-up. Hanging on the walls are the different sizes. If a customer's size is not there, it will be in the drawers below. Just like with the panty tables, customers often cause disarray to the walls because they do not know where to find the correct size. All they have to do is ask since I am always waiting to help.

Overall, I would rate my place of employment at four and a half panties out of five. It does get boring straightening items for eight hours, only to restraighten them once the store closes. I even joke that I have Pantiitis, a common disease among Victoria's Secret employees. It is caused from organizing too many panties. But the best part is that my managers and co-workers are exceptionally sweet. We all get along and work as a team to get the job done.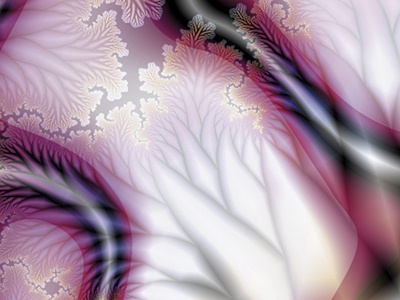 © Anonymous