Echo
MAG
December 30, 2008
When we were little, we shouted to the hills and ­valleys, and heard our voices come back to us. Our mother would tell us our guardian angels were replying. But then a big brother or father would say, no, it's just your echo. Besides being overly scientific, they just had to set things straight. Men are like that. We would yell out to the canyons again, and turn our ears to the rocks so we could hear the shout come back to us. Back and forth, it was our game.

When we grew up a bit, we learned it was sound bouncing off the hills and rocks. No angel was out there, and if we shouted a question, it wouldn't be an answer that came back to us.

Now we've grown up a bit more. And our ears strain to hear someone return our "I love you" with "I love you too." But it's a bit more complicated than an echo, because "I love you" doesn't just bounce off somebody's lips and come back to us. Our canyons have to be feeling the same things we are.

I wish we could be little again, playing the game and shouting "I love you" to the canyons. Because they'd return the affection and we wouldn't know it was just science.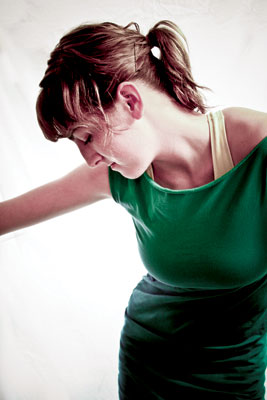 © Megan M., Ocala, FL