Fashionistas
May 10, 2012
From chain-belted jerseys to shoulder pads, as seasons change, so does fashion. Fashion is the way people can express themselves through clothes. Clothing can express emotions or can simply be worn for comfort. Many people are remembered for their keen style and are responsible for many trends in the fashion world today.

Most people don't realize the impact fashion has on the world. Even America's great sixteenth president was quite the trend-setter. Abraham Lincoln is greatly uniquely with his black suit and top hat. Lincoln was wearing his hat the night of his assassination, and it is now one of the Smithsonian's most treasured items.

Another fashion icon is Elvis Presley. Not only was Elvis influential in music but also he had a big impact in the fashion industry. Elvis had long hair before it was in style and wore pink before any other man dared to. He wore hand-made and customized shirts before anybody else thought to. Elvis' style wasn't typical of men's choices, but he always managed to rock it.

When thinking about 80's fashion, Madonna comes to most people's minds. Madonna was known not only for her music, but also for her image. Her style was of one the most copied and pursued in the 1980s. One of her most famous looks was her wavy hair and highlights. Girls would go to great lengths to get perms to be like Madonna. She was one of the first to create the messy look; she also started the oversized shirts and layered look. Madonna wasn't afraid to take risks and had a great impact on the fashion industry that continues still today.

Throughout history fashion has had a significant role in culture and still continues into today's modern world. The fashion industry is created by many different people, from many different. Fashion is not only a career or a definition of beauty; it is a way of life.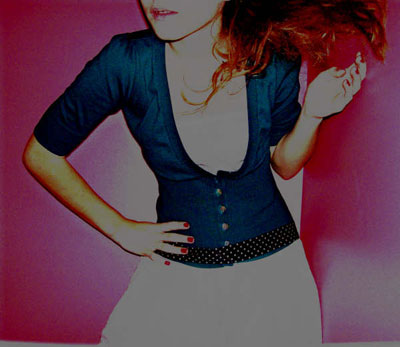 © Jenna V., Hamilton, ON, Canada