Replaced
September 27, 2010
It all started when I wasn't over there every weekend. I was spending more time at home, sitting in my room, writing in my journal or snapping pictures. I had more time and what seemed like more friends, but I was missing the person who I used to never be apart from. I was missing you and your sister and your mom and your dad and even your little white dog. It also started when you started spending more time with her and the rest of them. I started to get put second instead of first and I wasn't used to that. I didn't understand why now, after going to school with them for so long, you had just now decided to become such good friends with them. I also realized it when you didn't tell me about what happened with Eric until several weeks after it happened. Everything was falling apart and I didn't know what to do.

It started becoming more apparent to me when you spent even less time with me and way more time with her. You went to Cedar Point with her and the other two. Every single profile picture was with her, or one of them, and not one with me. You guys would constantly be video chatting and I would just be online, waiting for you to see my name first and for your mouse to hover over the little video chat button and click on my name, instead of hers. When you asked me to go to NYC with you, there was hope, but then I realized it was because we had talked about it months before and you couldn't all of a sudden take her instead of me, even though I knew that was all you really wanted.

I wish you would realize that you are my best friend, even if I'm not yours anymore. I miss you saying, "Char, you're my best friend." I tell you everything. I go to you for help when there are plenty of other people I could talk to. And when you invite everyone over but me, it's hurts me more than you know. You don't trust me anymore. You don't believe what I tell you. You only listen to them and not me, even though I'm supposedly your best friend and you know I would never lie to you. It makes me cry endless tears to think that I'm losing you to her and those are the moments I really wonder if anyone at all even wants me anymore. And those are the moments that I just want to run back to where I came from and hug everyone and never let them go because they would never leave me out and I never thought you would, but I guess I was wrong. I miss you, Emma. I really, really do.

I've been replaced.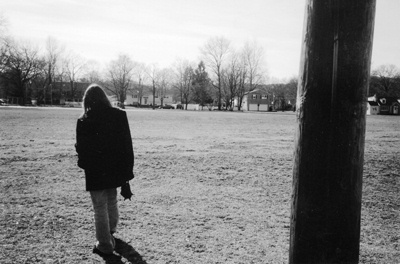 © Rosalie P., Pompton Plains, NJ