Violin Valentine
MAG
August 14, 2010
What awesome prose, what poetry
Lies lettered in your conductor's face
That can make you sing so?

What gentle power of your bow
Turns me to silent, watching stone
While your hands still move so?

I listen to you and my rushing pulse
Speaking rhythmic chords into my ears
Bringing such deeply mov'd tears.

The heav'nly wood you palm is my heart.
The strings you are stirring form my soul.
The sweet applause you're hearing is my voice.
My ardor's curling, joyous, like your scroll.

I want to present you
With a thousand standing ovations.
This is my devotion.

So forever now and forever do,
Hear me too: I love you.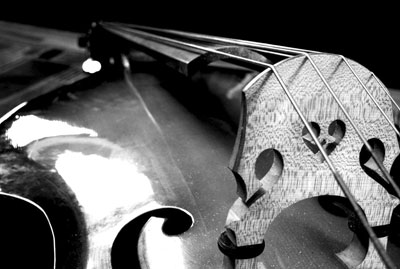 © Kristine B., E. Setauket, NY