I Sleep Alone (Prose)
August 3, 2009
Some people are scared of snakes, spiders, or maybe roaches.
Not me.

What I'm scared of,
You can't run away from,
You can't squish it with your shoe,
And you can't get your cat to chase it away.

It's the nightmares that lurk in the back of my mind.
The ones I don't suspect.
The ones that attack me in the dead, cold night as I lie in bed.

I wake up.
Alone.
Screaming.
Sweating.

The monster that comes to life in the night isn't slimy or hairy.
It doesn't have big sharp teeth or glowing red eyes.
Instead, It looks exactly like the reflection I see in the mirror every day.
The one staring back at me.

And the monster follows me and hides in my shadow every day.
Plotting to break me apart.
Piece by piece.
Tear by tear.
And it has no mercy.

The only way I can be saved is if someone wakes me up...
Telling me I'll be okay...

But I sleep alone.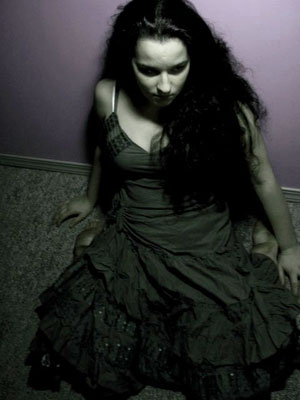 © Brianna D., Everson, WA