Vulnerable
January 17, 2009
You're right. I guess I should just move on and we should go our separate ways, but I am
completely incapable of that. No matter how many times you hurt me, make me cry, or make me feel six
inches tall and insignificant, I can't leave. I want to be close to you; end of story. Sure,
that's stupid; but I liked you, and that's pretty stupid, too. Everything I do,
everywhere I go, every emotion I feel, reminds me of you. You're like a hole in my chest that
keeps growing bigger and bigger; and it's starting to cave in. My life, my mind, even my
involuntary movements somehow all relate to you. Don't think I want this, because I'm sure I
don't. Why would anyone want to be hurt again and again? It's not me I tell you, it's you.
You're the reason my thought process is screwed up. You're the reason I can't get a decent
boyfriend. You're the reason I keep going back to you. Every time we start talking again, it's
when I'm weak; when I'm vulnerable to you and all your words. Your hugs and your whispers
overcome me and make me feel as though I am paralyzed, in that time and in that moment. My back up
against a locker, your arms wrapped around my waist, and your face just inches away from mine. It
makes me forget about everything else that is going on. Your words put a spell on me that leave me
dumbfounded and unable to think straight. Your breath, your eyes, you smile; all make me look at you
in awe; amazed that this moment is actually happening. There could be a fire and I wouldn't even
realize it; because in that split-second, the only thing that matters is you. You make me happier
than I've ever been, but it always comes to such an abrupt end, and I know when it's going to
happen. I expect each and every time; but somehow I just keep putting myself back into the same
situation; just to get that feeling again; just to feel loved and wanted and beautiful. I think the
real problem is that I like the way you make me feel, I don't actually like you.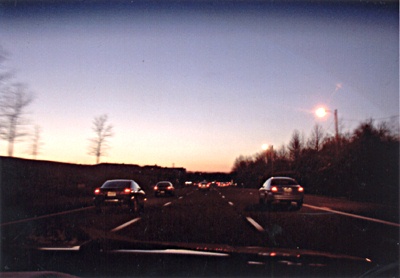 © Carolyn K., Toms River, NJ