Killings of this World
April 29, 2009
Unreal world made up from unreal words. Hate curling up in the very hearts we live from, forcing us to hurt others; forcing to believe hurting equals strength. We cry for lost souls. We cry for the dead. However, the real question still remains; does anybody really care?

Children having their minds infected by images they seek on TV. We teach that guns are good so children want one; to use- to kill. Why are we teaching our children to harm others? To ruin lives?

Teens own guns and drugs- killing and harming everyone and we just sit by and watch; doing nothing as we watch our young kill themselves day by day. They act like what they see in gang movies. All they think is its cool to kill. Bringing guns to school to kill so many then kill themselves.

Adults just watch as everyone dies, not really even asking why. They just accept it, not even batting an eye. Premature deaths, children dieing, teens murdering- all lives lost. It makes no difference to you because you've seen it all, haven't you? Just believe it's all part of life and take it as it comes. Ignore everything, but notice it, too. Don't do anything but complain, because that'll solve it, won't it? It'll stop al the deaths, all the murders, all the killing; right?

In this world premature death is accepted as a natural thing, but considered a murder if you had any part in it. How hypocritical. We kill in the city, its murder. We kill on the battlefield, it's glory. But let me ask you this. Everyone who's ever killed; everyone who's thought of the kill. Those people you kill have families. Mothers, fathers, brothers, sisters, wives, daughters, sons. Did you ever think of that when you're shooting a person in the head; in the heart?

When will all this killing stop? When will we all learn to live in peace? When everyone is dead?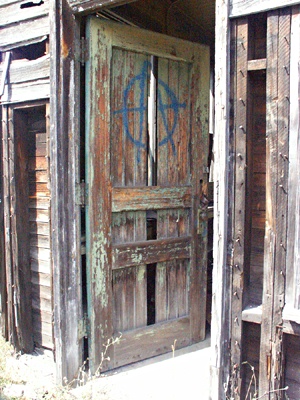 © Cassie H., Carmi, IL