The Tragedies of The Dust Bowl
May 13, 2019
The Dust Bowl, also known as "the Dirty Thirties," lasted for about a decade. It was an environmental and economical disaster that occurred in the United States during the 1930s. A combination of severe water shortages and harsh farming techniques created it. Some scientists believe it was the worst drought in North America in 300 years! The Dust Bowl affected the environment and the economy of the United States during the 1930s.
One of the things that the Dust Bowl affected was the country's environment. The country now had a dangerous environment because of the Dust Bowl. The Dust Bowl caused droughts to hit the Midwest and the Great Southern Plains. The Dust Bowl also caused the country to get dust storms. The people of the United States caught "dust pneumonia" from the dust storms. "Dust pneumonia" gave people chest pain and made it difficult for people to breathe. The dust storms also blew away the topsoil of the land which made the land almost impossible to farm.
Another thing that the Dust Bowl affected was the nation's economy. The dust storms caused by the Dust Bowl forced a lot of farmers out of business. Many people lost their homes. Prices for the crops that the farmers were able to grow fell below subsistence level. Subsistence level a level of income that provides only enough money for basic needs. The struggling economy forced people to migrate to California. In California, they would try to find work that often didn't exist by the time they got there. The Dust Bowl changed the United States a lot during the 1930s. It made the region's environment and economy even worse. During the Dust Bowl, people caught sicknesses and lost their homes and jobs.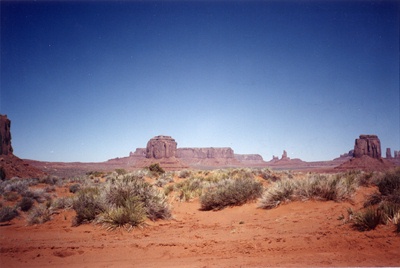 © Andrew S., Milford, CT