The Price
April 2, 2009
A while ago, I had a friend whose father was killed in the War on Iraq. Bill's* dad was one of the very first people who died in the war in the area. His dad was the pilot of a Black Hawk Helicopter. Apparently, the helicopter was shot down. Bob* (Bill's dad) chose to stay in the helicopter so that the other guys could have a chance to get out safely.
At first, nobody new for sure what was going on. The children were absent from school for a few weeks, and nobody heard from the mother. The veil of innocence would soon be lifted, however. Things started to happen very quickly once they actually started to happen. I was on the bus that day, and everybody seemed to know something I didn't. My friends kept on looking at me with that look that you just know means catastrophe. It was. I knew something was really wrong when my mother met me at the bus stop. I asked her what was going on. She said' "Bill's father was killed in Iraq." It was one of the two worst 6 word sentences I have heard in my life.
We went to the PX and bought the family little things that I am pretty sure they liked. It couldn't have been any condolence to the family, but they really seemed to like the presents. Some few weeks later, the family moved to another state. I have never seen or heard from that family again.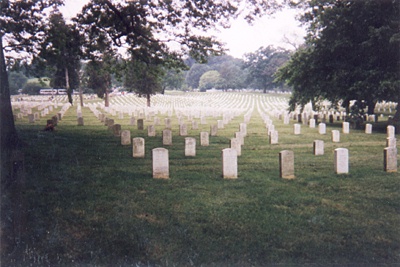 © Jennifer A., Plattsburgh, NY