"Fear"
March 23, 2015
Fear… What really is fear?... some people say fear is just something in your head, psychological and that fear is fear its self… Some say fear is everything and that it dominates your life… Some even say fear is caused by the stupidity of people and that the person who fears has met the people who have experienced their fear.
I disagree I say fear is not everything… But courage… Courage is everything and anything a human or animal like a lioness guarding her cubs, that is out of courage and the love for her children or even crocodile running to her eggs because some animal is digging them out, the crocodile has no clue what it is going to face but it does not care because the courage it has built up overwhelmed the fear and made it even into its own courage.
you know it seems as like no human being in the world has had much courage since world war II and don't get me wrong it takes courage to go to Iraq or Saudi Arabia and get shot at by terrorists but in world war II they were braver than any type of creature god himself could create.
The human mind is a source of fear… But if there was a child born who had no sense of fear… it means our generation has done its job in the breeding aspect of it but whoever those two amazing parents are Really are the ones who determine if the child will be able to lead a "normal" life and even the child's friends will determine certain scenarios in his/her life like the child's job or even how he acts. And I'm not saying that Franklin D. Roosevelt was wrong or anything like that I'm just giving my opinion about the topic of "Fear" and the human mind its self.
Ask questions down below if need be I'll try to answer them if I can.
Thanks for reading again might seem a bit depressing but I was thinking of it when I was listening to "Of Fear To Fear" a song by Hogni on iTunes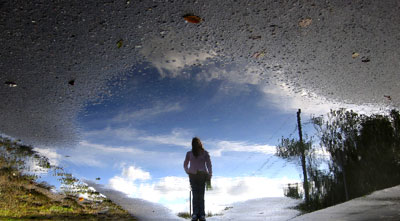 © Daniel H., Oak Bluffs, MA