sorting things out
May 14, 2013
Decisions are not always easy. One always leads to another, an infinite amount no matter what we decide. Sometimes they are easy and harmless, but other times they are difficult and toxic. What if two people you truly care about take two separate paths? Which would you choose to follow? Perhaps your mother or father. Maybe even your love and your best friend. Would you choose a life in vain, or a death with purpose? Value is different everywhere, some can see this easily while others are lost and need help. What they find to bring them out of the shadows might be what they value most, but not see that and take it for granted. If sin had overcome them again, their own angel would rip it away. Thing is, these angels may not seem like an angel at first glance. It may be like a masquerade, searching for the perfect one while the one they truly need is right there. That's what everyone wishes, to be able open up their eyes for the first time and see the truth right before them. Life lies, death lies. Who to believe now? They are both equal in lies and truths, but value comes to play again in its cruel game. Value never tells us what we really love until we've lost it. It's mean and cruel, should we beat value to finding what we really desire? Just like a masquerade, underneath the most beautiful mask might not be who they are. Underneath the common mask may be your entire world.
SOLID SOLUTION

Sometimes I want to watch the world burn. Save all those whom I love and burn all those with evil hearts with my blue flames. Do some of these people truly belong here? They keep murdering people and get away with it. Why are there people who mean less to society? Shouldn't we all be treated the same? That is what we are working for, but unfortunetly, not all wishes come true. I want to make the world a better place, but burning them in bright blue flames is not solid solution. Their agonizing cries might sometimes bring joy to my cruel ears and twisted heart. But it is my true soul that really saves me from this brutal world. I cannot take this pain alone, but I also do not want to share it. What twists the evil out of my soul is finding someone I truly trust, to give my heart to. I have only one, and I don't want it back broken. Those deep brown eyes that I drown in and hair like night, was that wrong? But you are not the only one I trust.
ONLY ONE

This is brand new, these feelings that blossom frm you. Having to choose between two is hard. I am loyal to one, but still cannot make up my mind. I love him, yet I like him... who is the one? Only one... if I do not choose one of you, will there be another that enteres or will I lose them all? Now that I've lost them all now, I should have chosen one, now that they're gone I can only think of one, since my mind is clear of all those thoughts. So, when you have a choice, look deep and choose wisely. You may think you like someone else, but when the other leaves, all that you can think about is them...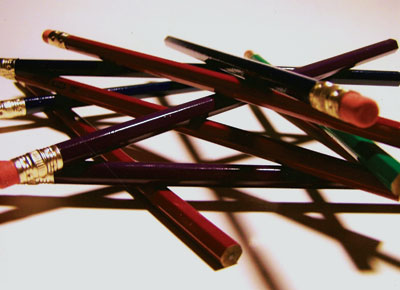 © Nicholas K., Weldon Spring, MO