Religion vs. Gay Couple: Which do people find more offensive on daytime TV?
March 21, 2013
When the Catholic Church chose their new Pope, the news broke in on every channel to make the announcement, and that's when a thought came to mind: don't people who are not in the Catholic Church find this offensive? If this is news that only concerns the Catholic Church, and they're breaking into all stations to show it, don't people who are not Catholic find it offensive? What do they care about the Catholic Church and their new Pope?

That's when another thought came to mind. Being a LGBT rights supporter, and also a big fan of the soap opera Days Of Our Lives, a question popped into my mind: What do people find more offensive, watching religious preaching or a gay couple on daytime television?

While neither thing should be taken offensively, I do need to share my opinion on the matter. I've seen numerous television shows talk about Catholicism, Christianity, etc., as well as a belief in God, and yet I have never heard anyone mention that it offends them. In the last 2 years, Days Of Our Lives introduced their first openly gay character and began their gay storyline, and have gotten mixed reactions. Some people are in love with the two men who portray gay couple Will and Sonny and love seeing them kiss or in bed any chance they get, while others have been noted to turn the TV off as soon as the couple comes on the screen. Personally, while I've chosen to not succumb to just a specific religion, I also don't find any of it offensive, nor do I find watching a happy, openly gay couple offensive. But if you were to ask which subject I think people should get more offended by, I'd say religion.

An interesting example on this matter also stems from Days Of Our Lives. While the gay storyline has been going on for almost 2 years now, the soap just recently brought back an old character as a Roman Catholic priest (who happens to play the uncle of one of the gay characters, but that's not important.) While there are people looking away from the television or switching the channel as soon as Will and Sonny come on, is there anyone out there doing the same when they see this priest, in Church, praying to his Heavenly Father? Or is it really more offensive to people to see two men in love than to see one man preaching his religious beliefs on daytime television?

I did an anonymous poll, asking people which subject they find more offensive on daytime television, and was pleasantly surprised when the responses were similar to mine. The majority of answers said that they find religion more offensive than a gay couple on television. "Honestly, I would rather watch a show that depicts homosexuality," said one person. "Watching gay people on my TV screen doesn't bother me at all. It shouldn't be frowned upon because it's life and people need to get used to that. I'm not religious by any means, so I don't find watching anything on religion offensive, unless it's bigoted and homophobic. Then that's offensive," answered another. My favorite answer? "Religion has brought a lot of hate and greed to the world, while depicting gay relationships on TV would be no different than a straight couple, love is love."

I agree with Days Of Our Lives' Chandler Massey, who portrays openly gay character Will Horton, when he said a gay storyline on television should be a "non-event." It should be just as much of a non-event as any other TV storyline, and apparently as much of a non-event as showcasing different religious beliefs on daytime television.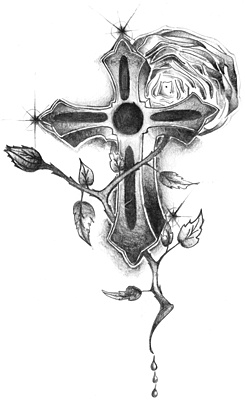 © Ricky P., Natchitoches, LA