Stereotypes in Religions
June 12, 2012
Why are Christians so ignorant? Why are Jews so cheap? Why are Mormons so weird?

All questions asked by stereotypes as they judge religion based off of narrow-minded knowledge. Over the past centuries, people have believed these stereotypes to be true. For example, people say Christmas are ignorant toward science and atheists, as they believe all science is wrong, only God is right. While this might not be the case with all Christians, people sum it up as, simply, all Christians are ignorant. Some even go as far as saying Christians are evil, judging the Bible and what it teaches. People go along with these assumptions and stereotypes about Christians, despite whether they believe in the Bible or not.

Another example of stereotyping is people believing Jews are cheap and/or rich. Both go hand-in-hand in a stereotype that goes way back because of the fact that Jews handle their money well. There's been a debate that though people consider Jews cheap, it's Christians, Catholics and Protestants who celebrate holidays like Christmas and Easter, which have now become revolved around value and gift-giving.

One of the most judged religions and stereotyping is against Mormons. While some wonder why Mormons are so 'weird', others also state that Mormons are always nice and successful, when neither is necessarily the case. Though Mormonism is strict and has beliefs a bit different than what most people are used to (some even calling it a 'cult', as it draws people in), when it comes right down to it, there is nothing particularly weird about it. As for Mormons always being nice, I know firsthand that not all Mormons are nice. The majority? Maybe, but it may depend on how committed to their religion they are. But in the end, people still believe that Mormons are all nice, despite their 'weird' beliefs. And although the musical Book of Mormon has been a hit on Broadway, it seems most Mormons are upset with the play's misinterpretation of their faith. Even I felt offended after seeing the Book of Mormon open the Tony Awards this year, and I'm not even Mormon. Just seeing Ricky Martin and Matthew Broderick slamming the door on the elders got to me, as I know some Mormons and Mormon missionaries, and know how much the faith has done for their lives.

In sum, people choose to judge others' religions and beliefs because of age-old stereotyping. Whether they think it themselves or were made to believe it, stereotyping only makes you look bad, not what you're judging.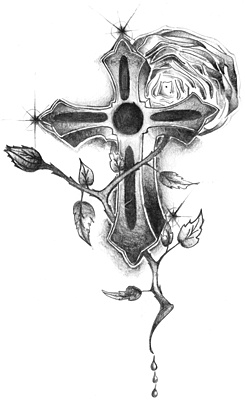 © Ricky P., Natchitoches, LA