An Obligation to Help the Homeless
March 13, 2011
As a developed country, the United States appears to be far removed from the worst of global challenges. The Constitution, the framework for every federal and state law, seeks to end discrimination and inequality; our government today works to provide free education, health care, affordable housing, and clean water. Yet, despite the boasting of various U.S. departments, administrations, and agencies, 37 million people live in poverty (2004, National Coalition for the Homeless) and 1.6 million people are homeless (2008, Annual Homeless Assessment Report to Congress). As defined by the U.S. Department of Housing and Urban Development, a person is homeless if he or she must sleep in a shelter or somewhere not meant for human residence, e.g. vehicles, abandoned buildings, or parks. Homelessness is a problem that all financially capable citizens are responsible for solving; helping others is not only a civic responsibility when done in an effective manner, but it also expands our ability to respect humankind.

Citizens of the United States enjoy exercise of rights and freedoms, a result of the toil and protest of people from all classes and races. From the colonists of the 1700s to the relatively recent Civil Rights Movement, we have recognized and claimed these rights. But, hand-and-glove with these rights come civic duties and responsibilities. If citizens want security, they must obey the law, pay taxes, and defend the nation if necessary. If citizens ask for equal treatment under law, they must be willing to serve as judges and juries. When the nation yearns for liberty, it would be hypocrisy to disrespect others' liberties and differences.

Yet, on the level of day-to-day interactions, this noble statement is easy to ignore. Prejudices and misconceptions, if not blatant selfishness, clearly come into play as the shabbily-dressed man, offering to exchange work for food, is treated as nonexistent. A common stereotype is that of homeless people as lazy or unwilling to help themselves. However, homelessness is often a direct result of poverty and a lack of affordable housing. An estimated 15% of homeless people do work, but an employee who receives the minimum wage of $7.25/hour (set by Congress in 2009) and works forty hours a week earns only $15,080 per year—that's at least two thousand dollars short of the poverty line for a family of three. Jobs are also less secure than they were in the past, a consequence of outsourcing and a decline in blue collar jobs. As for the remaining population of homeless people—of which two-thirds are substance abusers and a quarter are mentally ill—they are more often than not caught in a cycle of hard times. Treatment, recovery programs, and health care are unavailable to the desperately needy.

As philosopher Semil Dervish recognized, "Giving shows generosity; supporting an addiction shows ignorance." A practical solution to this problem exists in the form of tangible, immediate aid (rather than money), as well as long-term programs to lift the economy. Capable citizens can partner with the government, as well as various private organizations, to help provide housing, food, and job assistance. Helping can be as simple as buying a warm meal or blanket or as involved as building a house with Habitat for Humanity. To enable homeless people to break the cycle, another important method is job training programs such as First Step by the Coalition for the Homeless. It allows impoverished families and individuals to begin supporting themselves, by providing job skills training, computer education, internships, and mentoring.

In my experience, working for the benefit of other people feels like a reward in itself. To glimpse the conditions of someone worse off keeps me from taking my blessed life for granted, and to glimpse a spark of compassion keeps the hope alive for those same people—we all win. Additionally, no matter what is done to help, respect is key. "Most of the despair in being homeless comes from being treated like you don't exist," according to David Pirtle. A warm smile, an acknowledgment—equal treatment—might be all that is appropriate in a situation. This is in harsh contrast to a report from the National Law Center on Homelessness and Poverty: in the last decade there have been more than 600 attacks and sexual assaults against homeless people.
In conclusion, the responsibility of helping the homeless cannot be relegated to "someone else"; a nation with so many dependent and struggling citizens cannot treat them all like the "nonexistent man" previously described.

Financially capable citizens must work together for the common good, and our essential nature asks that we work together to help out our fellow human being.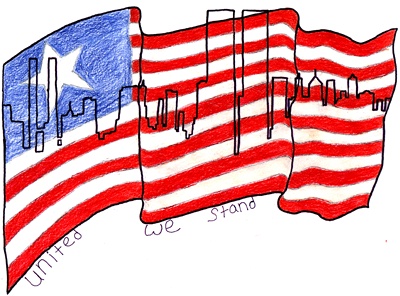 © Casey S., New Lisbon, WI