Life: The Article
July 6, 2010
I remember when I was younger, hearing stories on the news about men and women that would end their lives so suddenly, thinking that it was just a prank and that they didn't really kill themselves, it was all unreal. As I grew older, I learned that it wasn't a game or a prank, it was real. Even though I was about 9 years old at the time, I didn't understand why. I mean I had a pretty good life, and all of the people I knew had nice lives and families; I just assumed that everyone had the same experiences that I did. But it didn't really hit home until one of my good friend's friend's brother killed himself when I was in 7th grade. I saw how much it hurt his brother now that he was gone. I was mad that he just left his family on this Earth where 300,000 people were murdered every day, where crime is a popular sport, while he watched his family suffer through the tough times, and that day, I think I got it.
I realized that not every family is as privileged as mine is. I knew my family wasn't perfect, I mean we had our ups and downs, but I thought we had the lowest lows, and rarely the highest highs. 2010 was the first year that I had a new outlook on life. Some children were in foster care or in orphanages because their parents couldn't care for them the way they deserved. Some teenagers are forced

into prostitution, drugs, or gangs. Some adults go through life in hate and depression, despise their jobs, and have to come to a house with no power because they just can't pay the utility bill at the moment.
I guess what I'm trying to say is…that no matter how suckish I think my life is, someone else's is so bad to the point where they don't see the light at the end of the tunnel to keep on living. Sometimes the poorer citizens get ticked off when they hear about a little rich girl committing suicide, but we have to realize that rich folks are people too with problems and dreams that are sometimes crushed.
But I think everyone, black, white, man, woman, gay, straight, bisexual, fat, skinny everyone deserves to live no matter their situations or reasons that they should cut life short. God provides no matter how much it seems He doesn't care about you. Good things happen to good people…remember that before you decide to end something so precious as your life.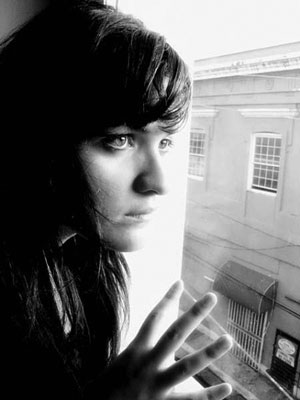 © Eveliz V., Bayamon, Puerto Rico