The Boy Who Cried "Sex"
March 31, 2010
"We have the wolf by the ears and we cannot let it go." A quote from Thomas Jefferson, referring to the threat which slavery posed to the nation. We once had the threat under control and could have released it easily and without harm, but we lost that control and it eventually led to the most tragic event in American history: the Civil War.

Now we have a new wolf and this one has hurt us already. It is the overly sexualized media which have helped make young men into lustful creatures and told young women that demeaning objectifying themselves is the only way to get a man.

Every day I, as a young man, am being bombarded with images of women who are nearly naked, sexualized to provoke feelings of lust. I turn away and refuse to look, but those images remain in my mind and try to say "This is beauty! This is what you should chase." And as I see those women, baring their midsections and legs and teasing with their busts and bottoms, I think, "That could be my sister, my cousin, my friend." And that thought sickens me.

What happened to the days where fathers would protect their daughters from men who looked at photos of that sort? When did it become all right for a daughter to bare her beauty in order to seduce a man? When did it become all right for a man to play and fool around with a woman as though she were a toy? When did sex become something as casual as a game of backyard football, and become something that you just do over the weekend? These questions are what puzzle me every day. And every day, I return to slumber devoid of satisfying answers.

Is there anyone who feels that this is wrong? We don't need this. Sex should not be an advertising tool! Sex should not be casual! Anything that can produce additional members of the species should be treated with the utmost caution, lest one find themselves in a precarious position.
Girls who still sleep with teddy bears shouldn't be keeping condoms in their nightstands. I once talked with a young girl who told me that she lost her virginity at 14. She was 14 yrs old when she lost that which should be given away to her husband on her wedding night. I almost cried when she told me that.
My friends at home consist of a wide range of people, some of whom are remaining chaste until marriage and others who have not. However it doesn't matter to whom I speak, when I say that I have chosen to remain chaste until my wedding night, I always receive a response of respect and admiration. I imagine this happens because people recognize that I have chosen to deny myself self-gratification and have instead dedicated myself to a virtue. This virtue is becoming harder to find in mainstream America and that saddens me. I feel like I'm part of a dying breed.
My reasons are wide and varied for remaining chaste, but the one thing I will never say is that I regret making the choice to do so. I have had the opportunity to go back on my vow, but I never do. I don't because saying "yes" would be the easiest thing, and I would gain nothing from it. I say "no" because then I can tell my wife that I waited for her, and only her. And that's the best (and cheapest) gift I could ever give her.
Has our culture lost its mind and thus decided to lose its sexual innocence? I know that no matter what, consenting adults will always do things that are reckless and stupid. However, we're talking about teenagers here. I know of at least three young women in my circle of friends who had sexual intercourse before they were legal to drive. This is out of control! Anyone else agree with me?
However futile it may seem to some, I won't shut up about this. And I think that anyone else who has this opinion should voice it with me. Sex can be used as a weapon to corrupt, or even to kill. It must be treated with caution, with respect, and be used wisely. Just crying "wolf". You do it too many times and its importance vanishes, but the danger still remains. So, be careful and do all you can to avoid the bite.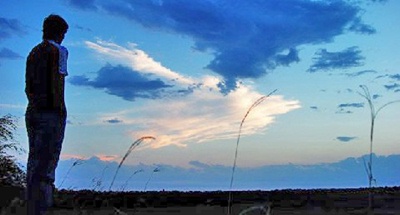 © Stefanie K., Katy, TX