Whats Most Important About 13
June 17, 2009
Knock, knock. "Hi, my name is Courtney and this is my friend, Ro. We were in the neighborhood today and are offering this magazine on…" Have you ever opened your door and had someone say something similar to you? Well, I'm one of those people. It is who I am. Love isn't even strong enough of a word to say how I feel about this privilege. I am a Jehovah's Witness and this is the very basis of my life.

Agape (a-gah-pay) love, it means a principled love. That is how I feel about being a Jehovah's Witness. Every Saturday, Wednesday, and sometimes Sunday, I go around knocking on peoples' doors. While doing this, I offer a piece of literature of some kind. My theme is God's Kingdom. This is called Field Service and I choose to do it. That is my favorite aspect. On Thursdays and Sundays, I go to the Kingdom Hall and attend a meeting. It is here I learn of my high standards, values, and basically how to treat people respectfully. I don't just listen and do the opposite when I leave, I actually change the things that I do wrong and become a better person. Not only that, but I also see my friends at the meetings. Also, the meetings are all interactive. There is no priest or rabbi lecturing. The audience actually participates in the speakers' parts and we can actually take part ourselves, and this is called a talk. I have given many. We also sing praises to Jehovah God together – in harmony or not. Nothing will ever come between myself and my religion.

I have a busy week and that is sometimes hard. Being a Jehovah's Witness is the most important thing in my life. Nothing will ever change that. Sometimes this presents problems when I have an extreme amount of homework or I have a project to do. I have little time for schoolwork. On Tuesdays, I prepare for the Thursday and Sunday meetings. The only "free" days I have are Monday and Friday. As mentioned, I have super high standards that I choose to keep. This makes it hard in school because of all of the peer pressure. I do not curse, dress immodestly, or go out on dates – to name a few. The latter of which is the hardest. Some of my "friends" have tried to set me up with people that I actually like and it is hard to say no. But I do it, because I know it will make me and God happy. Whenever I feel that I need help I just pray to Jehovah God, where I find the strength to go on. I am also always around people that try to get me to do things I know are wrong and, sometimes their behavior rubs off on me. But I am a Jehovah's Witness, and that's how I roll.

My religion is my life; it is what my entire life focuses on. If I didn't have it, I don't know what I would do. Agape love, knocking on doors and talking to people identifies me – it is me. I acquire valuable knowledge through the meetings and it fills me with extreme joy. Even though school is rough at times, I still press on. Now, when you hear a knock at your door, please don't run and hide. If you could take five seconds and just listen, it makes our day. You don't even have to take the literature. So, goodbye and - thanks for listening.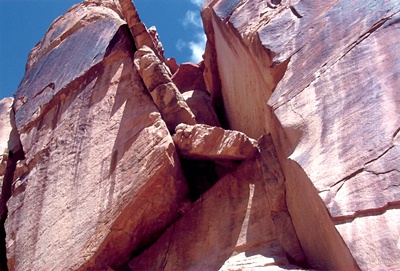 © Eileen C., Kingston, MA