Once a Bastion of Standards-Based Education, Massachusetts Succumbs to the Culture Wars
November 13, 2021
After a long tenure at a public elementary school in Western Massachusetts, a former faculty member, who chose to remain anonymous, had finally reached her tipping point.

Beginning in 2016, she started to notice a creeping shift in k-12 education. A vague emphasis on "equity, diversity and inclusion" quickly took shape in antiracism initiatives and mindfulness trainings led by district employees that culminated in the 2021 Black Lives Matter Week of Action.

While she wasn't present for the event, she said it was what finally pushed her to resign after withdrawing her two children from other public schools in the area. She explained her reasoning in her resignation letter, writing that the school had joined the throng of other k-12 schools "pushing a one-sided ideology onto students of all ages" and "using fear tactics under the veil of words like 'equity' and 'diversity' to promote further hatred, division and violence."

From her perspective, education was no longer about knowledge acquisition, but social enlightenment.

Teachers across the country have become witness to the same phenomenon. A years-old movement that gained massive popularity in liberal school districts following the death of George Floyd, the integration of intersectionality with everyday curriculum is now commonplace. Several high-profile cases in particular have stirred national controversy, with a growing cohort of parents and faculty decrying "wokeness" in the classroom that many on the academic left dismiss or outright deny.

In a push for educational equity, the California department of education adopted changes that will discourage gifted students from taking advanced courses in mathematics. The nation's largest teachers union, the National Education Association (NEA), approved a measure to promote critical race theory in 14,000 local school districts in all 50 states. And a $45,000-a-year Manhattan private school is so steeped in antiracist pedagogy that students "are afraid to speak their minds for fear of 'consequences,'" a parent of a former student there writes.

On a broader scale, a website dedicated to exposing indoctrination within k-12 schools received numerous reports over the past year of "sanctioned discrimination", "radical gender ideology" and "blatant activism in the classroom." Students as young as 10—in the most extreme cases—are now expected to list their pronouns, rank themselves on a victim/oppressor hierarchy and declare allegiance to the Black Lives Matter movement as part of their regular schooling.

And the paradigm shift sweeping k-12 education extends beyond curriculum to other aspects of educational policy, academic standards and professional development chief among them.

As with other Democratic strongholds, Massachusetts has become a political flashpoint in the debate over education. The reason why, Judging by a wealth of research and a half dozen interviews with native teachers, is complicated. A combination of progressive idealism, academic excellence and what many view as persisting educational inequalities has swung the state's academic leadership leftward, leaving some teachers struggling to adapt.

Though the change has been swift in pace and broad in scope, its effects vary across the state, and are largely dependent on racial and political demography. Some teachers, like in and around Longmeadow, act on their own accord. Others face districtwide mandates. Still others, as in Springfield, the third largest city in Massachusetts, are proposing new curricula that would revolutionize what and how students are taught in their district.
Good Intentions

The problem finds its root in the Massachusetts Education Reform Act (MERA) of 1993, a landmark piece of legislation that "greatly increased the state's role in (a) funding education and in (b) guiding the local education process" in order to achieve better outcomes for students. Besides increasing state funding for public schools, MERA introduced several modern educational reforms, including teaching frameworks, standardized tests and a grading system to measure school performance.

Consequently, the following two decades saw Massachusetts go from lagging behind several states to regularly ranking first in the nation in quality of education and academic achievement.

The Commonwealth still holds that No. 1 spot, according to an analysis by WalletHub, with the largest concentration of bachelor, professional and graduate degree holders in the country. Massachusetts even performs well globally, scoring sixth in k-12 tests and local universities in the Shanghai Rankings, a tremendous achievement for a state in a country widely regarded as having a mediocre education system.

Though MERA single-handedly pulled Massachusetts, and by extension the rest of the country, out of a steep educational decline that began in the 1960s, many feel conflicted about its legacy. Teacher activists blame accountability measures the Act put in place, namely the Massachusetts Comprehensive Assessment System (MCAS), for growing school segregation and widening achievement gaps, prompting a statewide shift in focus from maintaining high standards to becoming more equitable.

Underscoring their concerns, a widely-cited study by a team of academic researchers found that such disparities have worsened even as Massachusetts has grown more racially diverse.

While the number of white-majority schools has decreased, resulting in more diverse student bodies overall, the study noted the opposite was true for minority-majority schools. Specifically, the proportion of "intensely segregated" schools serving minority students—in which student bodies are 90% black, Hispanic or Asian-American—rose 30% over the past decade.

Furthermore, because minority students consistently lag behind their white peers in math, reading and MCAS test scores—and Massachusetts schools were up until recently graded based exclusively on MCAS scores—the study found that minority-majority schools were more than twice as likely as white-majority ones to score low in district rankings and subsequently be subject to outside intervention by state regulators.

The study concludes that "insofar as standardized test scores often indicate more about demography than school quality" the current accountability system "may be promoting segregation by steering middle and high-income white families toward predominantly white schools", effectively absolving underperforming schools of responsibility for the recent trends.

Yet a different picture starts to emerge when looking at the few high-performing minority-majority schools in Massachusetts.

Brooke Charter School in Boston, for example, where less than one in 10 students are white, post some of the highest math, reading and MCAS test scores in the Commonwealth. The reason why? A strong disciplinary focus on improving teacher quality and "fostering an environment of academic achievement which encourages students to identify as high achievers", per the school's official website. To many parents protesting the recent push by Massachusetts teachers unions to limit school choice, this serves as further evidence that achievement gaps are more a product of "belief gaps" than economic inequality.

Undeterred, in 2018 the Massachusetts Department of Elementary and Secondary Education (DESE) updated their school ranking system to account for other factors besides standardized test scores amid growing calls for the removal of "academic barriers," marking a departure from the high performance standards spelled out in MERA.

Under the new system, low-scoring schools lose the label of "underperforming" or "chronically underperforming" in exchange for "requiring assistance or intervention." Nor do they face the same level of scrutiny for failing to meet district goals, as the updated system places more value on progress than achievement in traditional categories.

A year after the update was introduced, Massachusetts saw a significant drop in the number of schools that required intervention, suggesting that across-the-board efforts to lower academic standards, while helping close achievement gaps, may hide or even encourage school underperformance.
Small Beginnings

The gradual rollback of "academic barriers" as defined by teacher activists and liberal school boards runs parallel to a paradigm shift in educational policy that appears to be ideologically driven. Whether the resulting raft of equity initiatives affecting everything from curriculum to professional development to hiring practices has had any positive impact is harder to say.

At the state level, DESE added intersectionality studies and a new eighth grade civics course to the teaching framework for social studies in 2018. Included are lessons on the role of "race, ethnicity, culture, gender, gender identity, sexual orientation and other characteristics" in shaping American democracy, the framework said. Also, a large chunk of DESE's "strategic initiatives" fall under "Diversity, Equity and Inclusion (DEI) Policies and Practices" designed to standardize outcomes in all aspects of education.

On a local level, the school and others within the same district recently formed a "Diversity and Equity Steering Committee." Its official webpage states the committee of students, teachers and administrators exist to give annual recommendations "related to issues of equity, diversity and inclusion in our schools and programs" based on their findings from school performance and demographic data.

The district was also subject to an "equity audit" by the Center for Leadership and Educational Equity at the height of the Black Lives Matter protests in June of last year. To combat achievement gaps and improve minority students' "sense of safety"—two inequities among the audit's main findings—the audit authors recommended diversifying the student population and teacher workforce. Curiously, one of the main "barriers to equity" the audit identified was "high expectations for all students", even as it praised the district for consistently meeting performance goals.

But these initiatives, numerous as they are, don't begin to describe what is happening inside the classroom.

A current teacher at the school, who will remain anonymous, attested to a similar change in attitude towards the role of curriculum and professional development as his former colleague, which he described as slow but inevitable.

The clearest evidence to that effect was the 2021 Black Lives Matter Week of Action that took place this past February, in which teachers and students grappled with issues of race for a set period each class using pre-approved curriculum. According to both teachers, this was a first for the school.

While he missed most of what happened during that week because of the school's departmentalized model, the official website gives a decent impression of what was probably taught.

First established in 2016, the Week of Action—just one of the many initiatives that make up the academic arm of the Black Lives Matter movement called Black Lives Matter at School—is now commonplace in thousands of k-12 schools and colleges/universities nationwide.

On the website, teachers are encouraged to engage students in "unapologetic" conversation about racism in America while promoting a set of national demands, which include hiring more black teachers, mandating black history and replacing school resource officers with counselors. All pre-approved curriculum is grounded in BLM's 13 guiding principles, among them: Antiracism, Globalism, Trans Affirming, Queer Affirming, Black Villages and Unapologetically Black.

One thing he knows for certain about the curriculum for that week is that it centered on a read-aloud of race literature, namely Antiracist Baby by Dr. Ibram X. Kendi, a hugely controversial New York Times Best Selling children's book about a baby on a journey of social enlightenment. But what is an antiracist baby? According to Dr. Kendi, one that "is bred, not born", "uses words to talk about racism" and "understands that people are not the problem—policies are."

Most teachers confided that they felt uncomfortable teaching the curriculum, but continued doing so in order to appease the district.

"We're all white and everybody on the team is white," he said. "So I think there's an underlying idea that… [we're] trying to teach curriculum that (a) we're not versed in and (b) we're not living it, we're not African-Americans. So it just felt very weird to be teaching it."

Still, he added the feeling among some is that "if you don't agree with whatever agenda is being pushed, you're seen as a racist."

Faculty members were also encouraged to participate in professional development workshops that dealt with similar topics. He described one he attended as "condescending", with district employees "scolding grown adults for more or less not seeing what a person of color or an underprivileged person experiences."

Whether or not teachers approve of the recent changes, their effects are being felt. In English class, one student wrote an essay to the social studies teacher arguing for more indigenous representation in the school's history books before ripping up a copy in protest. And, though perhaps less a function of the curriculum than liberal parents, some students are starting to identify as non-binary or are at least questioning. While these are outliers, they are new in his many years of teaching at the school.

A similar realignment is taking place at Blueberry Hill Elementary School in Longmeadow, a smallish, upscale town four miles north of Springfield. The school, one of the highest performing in Massachusetts, is just beginning to update its curricula and professional development in keeping with the tide of progressivism washing over school districts across the state.

Given the newness of it all, such an endeavour comes with certain limitations, like talking to students about racism and sexism in terms of "prejudice" and relegating intersectionality studies (i.e. women's rights, black history) to specific months of the year—although the latter is something the school plans to "make a part of our regular education process," a teacher who spoke on the condition of anonymity told me.

"Some teachers are more proactive about [teaching intersectionality studies]. Other teachers have not taken any action to be conscious of doing that and instead stick to the assigned February months," said Amy Schloorens, another teacher at the school. "So it really has been put on individual teachers to take the initiative to do that rather than a district-wide initiative."

The relatively slow pace of change is due mostly to concerns over receiving backlash from parents for prematurely exposing children to mature subjects. Underlying the veneer of caution, however, is a fervent desire to advance a progressive agenda and an accompanying sense that "we're not moving fast enough," the anonymous source said.

As in other schools, antiracism and educational equity are now recurring themes in professional development. And teachers are moving to expose students to current events and easing into conversations around social justice and LGBTQ issues.

Over the past year, the anonymous source said she taught her class about the January 6th Capitol assault and included preferred pronouns in the welcoming statements she assigned her students, noting that some "are looking for less traditional forms of self-identification." Both were career firsts, as was the time the school showed a video exploring gender fluidity during morning announcements.

She also introduced new books into her reading groups. Some selections, like Front Desk by Kelly Yang and Insignificant Events In the Life of a Cactus by Dusti Bowling, both of which portray the struggles of minority groups, are more subtle in their political framing than others. Take Blended by Sharon Draper, another new book which "chronicles a biracial girl's struggle to define her identity and find her voice" as she navigates "gun violence, police brutality and socioeconomic imbalances," per Publisher's Weekly.

"It's about recognizing the stereotypes in books and sort of diversifying the cultural references in the stories and the experiences of the characters," she said of the recent additions.

But the change extends far beyond reading, and the school is continuing to think up ways to accommodate the new status quo. "How do we change the materials we provide? How do we change the viewpoints that we teach through our historical books and materials?" she said. "More importantly, how do we change the makeup of our libraries and our picture books, and even the novels and studies we do with kids to make them more diverse and inclusive?"
Endgame

Every teacher interviewed concurred that the Springfield school district is the avatar of intersectionality in education in Western Massachusetts. Whether that is good or bad was harder to parse. In any case, the district's prominent place in the current culture wars can be explained to a great degree by racial and political demography.

Suburban areas like those in and around Longmeadow are slower to embrace political change in either direction because they have an even mix of Democrats and Republicans. Moving north into Springfield, however, the third largest city in Massachusetts after Boston and Worchster and the second most racially diverse of comparable size, the political map goes from purple to deep blue.

This political gulf separating two adjacent areas reflects a national trend of geographic segregation between urban Democrats and suburban to rural Republicans, according to a New York Times database, something that is heavily influenced by race. Minorities, who lean Democrat, tend to be concentrated in dense urban centers while whiter, more politically diverse populations live elsewhere. The same dynamic is at play in Springfield, where minorities account for 54% of the total population in an overwhelmingly white state.

Consequently, Springfield is both on the cutting edge of education and struggling at it. With a minority enrollment rate more than double the state average of 40%, the district is home to one of the largest concentrations of "intensely segregated schools" in the state. It thus ranks in the bottom 20% of Massachusetts public schools, per publicschoolreview.com, with a reading score of 35% and a math score of 28%, compared to the state averages of 57% and 52%, respectively.

In 2012, the Springfield school superintendent vowed to "create a culture of equity and proficiency" as part of a larger plan to bridge the yawning achievement gap centered in the district. The initiative seemingly worked, as Springfield increased its graduation rate by 12%, cut its dropout rate in half and added to its collection of top-tier schools over the next eight years. Still, the district scores low overall in the state's accountability system and its math and reading scores have stayed at or below 40% for the past decade.

So, not wanting to lose any momentum, the Springfield school committee introduced a four-point plan in 2017 to further improve student performance by building on recent gains. Included in its "main mission" are promises to teach 21st century skills in a technology-rich environment as well as "attract knowledgeable, highly diverse educators and staff." The PDF document makes clear that promoting racial diversity within the ranks is central to its application.

But there are drawbacks to pushing for rapid improvement in a historically underperforming district—especially if those involved have progressive ambitions of "equity, diversity and inclusion." Current and former faculty members reported a myriad of internal problems with the Springfield school district on the job searching site Indeed, which range from a lack of work-life balance to targeted harassment.

"Although there are good intentions to serve a low-income and culturally diverse population, too many changes are taking place in a very short period of time to try to correct underperforming student bodies," the current director of student life said.

Another teacher wrote, "Administration wasn't the best with putting unrealistic expectations on us regularly. There was no real work-life balance."

The most concerning account by far was from a former teacher, who described a racially charged and psychologically harmful work environment. "I loved my students but I would throw up every morning on my way to work because I was so stressed someone would make a comment about my wardrobe and jewelry... and people calling me a product of white privilege," the person said. "I was let go after two years [after receiving several types of accreditation]. I was told 'I was not part of the plan.' What was the plan? I have no idea."

A sixth and eighth grade reading and social studies teacher at Balliet Middle School in Springfield, who spoke on the condition of anonymity, has had an altogether different experience. Besides teaching at Balliet, an alternative school for students with behavioral problems and social-emotional needs, she also serves on the brand new Diversity Curriculum Committee. Its members were handpicked by the head of the English department to supplement existing curricula with fresh materials meant to empower minority students.

Specifically, she supplements sixth and eighth grade curriculum. Other committee members are tasked with removing materials deemed ignorant or offensive by modern standards.

One book she recently vetted for inclusion in the reading curriculum was All American Boys, the plot of which centers on a black teenager who is brutalized by a police officer while shopping in a convenience store. Another notable example of her committee work, during the 2020-2021 school year, she showed her social studies class clips of peaceful Black Lives Matter protests in a mini unit titled "Your Voice and Your Rights."

"I talked about, 'what are they fighting for? What are they protesting?' And some get angry… they definitely get angry about what happened" she said. "They do know what's going on, especially when it comes to racial injustice, and they take it personally because they are minority [students]. So they include themselves in what's going on."

This dynamic is compounded by the fact that the student body at Balliet is 100% minority.

The supplementary materials are being paired with mandatory trainings on how to foster a culturally inclusive school. "Diversity Awareness Staff to Student", "Cultural Competence and Racial Bias" and "Discrimination Awareness in the Workplace" are among the few examples she shared.

Apart from her committee work, she has and continues to teach highly contemporary lessons on political science that are part and parcel of Massachusetts civic education requirements. One tool that has enabled her to do so is iCivics, an educational website that was founded by former Supreme Court Justice Sandra Day O'Connor in 2009 to boost civic engagement among American youth.

iCivics provides educators with free resources—mostly games and primary source tools—that equip them to teach on individual rights and the functions of American democracy. Yet, perhaps in conflict with its stated goal (and history) of providing a nonpartisan civics education, the website is expanding its purview to include a range of "controversial issues" that deal with current events and social justice themes. A 2020 white paper published by iCivics typified this shift, stating "more attention needs to be placed on shifting existing civic narratives" and centering "students' race, ethnicity, culture and identity in the curriculum."

To what extent this has trickled down into the classroom is unclear, but if the current state of affairs at Balliet is any indication, it is probably pretty considerable.

Regardless, all the aforementioned learning materials are supplementary, meaning teachers can choose whether or not to use them in their lessons—for now. The anonymous source says it is very possible that such curricula could be required learning at some point in the future.

Along with guiding classroom instruction, the recent push to increase student achievement across Springfield has brought changes to school policy. One such change has to do with hiring practices and how they would be implemented to make the teacher workforce, which is mostly white, look more like the student population, which is overwhelmingly minority. She said the head of the English department recently spoke of a plan to seek out black college students who might be interested in teaching as a career. This would attract a more diverse group of prospects while circumventing the problem of reverse-discrimination presented by affirmative action-based hiring.

"They can't not hire white people… but I think they want to specifically seek out African American teachers to try to [get] more to come to our school system," she said.

The plan sounds strangely similar to a past effort by DESE to racially integrate school faculties statewide. From October to June of last year, the Influence 100 fellowship paid participating teachers a stipend of $1,500 to recruit minority students "at the high school, community college or undergraduate level into the teaching profession" through community outreaches or "recruitment events." Nonwhite applicants were prioritized for acceptance into the fellowship, the official webpage said.
Looking Ahead

As some teachers resign, discouraged by the recent developments in a school district long known for its liberal bent, Massachusetts public schools are increasingly left in the care of those upholding the new status quo, with Massachusetts teachers unions leading the charge.

One such teacher, Angelique Schloorens, who is a member of the Massachusetts Teachers Association (MTA), an affiliate of the NEA, strongly believes in the practical application of critical race theory to education, specifically to qualitative and quantitative research. Critical race theory originated in the legal community as an explanation for racial disparities in the post-civil rights era, which it argues are the result of racism embedded in our institutions.

"Reading readiness, literacy readiness, language acquisition—all of those things that are so critical in early development are deeply impacted by disparities that are caused by systemic racism," she said.

It is no surprise then that Angelique is vehemently opposed to standardized testing and advanced math tracks for underclassmen, nor that she chalks up the widespread opposition to the changing culture around race to white insecurity fomented by the Trump administration. Furthermore, Angelique, who teaches linguistically-challenged students at Blueberry Hill and is pursuing a doctorate in academic leadership, fully supports gender fluidity being taught in k-12 schools and thinks the recent focus on civics is the right response to such things as "anti-trans" bills. That she is the only interviewee who didn't request anonymity speaks to how popular these ideas have become in the academic community.

Indeed, in recent years the MTA has pursued a bold policy of "reimagining" public education, complete with calls for more state funding and equitable practices, as well as the abolition of the MCAS test and charter schools. In recent months, the union has exerted massive pressure on the state government to delay school reopenings and provide protection against COVID-19 with vaccines and Personal Protective Equipment. The effect of all this on student learning has been less than ideal.

Last summer, the MTA reached an agreement with state officials allowing public schools to postpone the start of classes to September 15—a full two weeks off schedule—in order to "give educators crucially important time to plan." The decision left some questioning why the MTA didn't make such preparations earlier. The answer may lie in a difference of pandemic priorities: while charter schools began to meet with parents and faculty on how to reopen safely and on time, the MTA was negotiating contracts that would have shortened teachers' work hours and curbed online interaction with their students. Later, the MTA tied reopening plans to a list of demands that sought to "win full funding of our public schools, deconstruct institutional racism and use this moment to reimagine teaching and learning," according to their website.

Whether because of inflexibility in dealing with the pandemic or a less visible change of priorities, last year public schools lost 4% of their students to private and charter schools, which don't have to negotiate with teachers unions. The sudden exodus of public school students followed a 150% increase in enrollment at charter and private schools that began in 2005, a report in the Commonwealth magazine said.

But Angelique remains unfazed, and the MTA doesn't seem likely to give up its mission of equity in education anytime soon. The long-term impact of moving away from academics toward something less definable—a mix of political advocacy and social-emotional learning—are as yet unknown, but one thing is certain. When asked whether elementary and middle school students have become more conscious of race and gender over the years, the anonymous source at Blueberry Hill answered without hesitation: "Absolutely. Absolutely."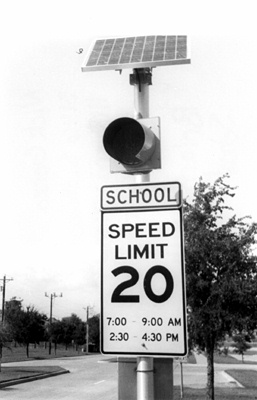 © Nick G., Highland Village, TX