White Out
MAG
If I could white out anything
I'd start with those times that made me hide in shame.
I'd pay good money to forget all those
awkward moments
and
embarrassing situations
that are inevitable as you grow up.
My cheeks are a permanent shade of crimson.
Let's let silly predicaments fade
into the white-washed walls
so no one can differ me from anyone else.
If I could forget about that time
I forgot to wear shorts under my uniform skirt when I was 9,
I'd be forever grateful.
I'm embarrassed just thinking about it.
How come
our most uncomfortable times come
around someone much "cooler" than yourself?
I'm only self-conscious
when I'm around people that matter.
Why do people have to matter?
My preteen and teenage years would have been better spent
running around
and
having fun
instead of hiding between my pillows from embarrassment.
Sometimes I think
they should create a patron saint of Embarrassment,
I think it would have saved me a lot of trouble.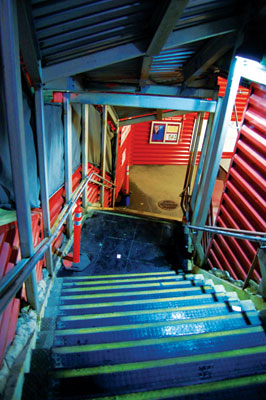 © Anonymous