Good-Bye, Teen Ink
MAG
July 30, 2017
On a particularly boring day in 2012, I decided to Google "teen, writing, publish." Several links appeared, but one caught my eye: "Teen Ink: A teen literary magazine."
The website was vibrant with articles and artwork; some even had a brilliant shining medal next to them meaning they were the best of the best. It was a little intimidating, but I decided to submit a poem and a story.

Later, I found out the story had been rejected, but the poem had been published! I was dumbfounded. They chose to publish me? Sure enough, the yellow "MAG" tag shined right beside my poem. Extremely pleased, I submitted more articles and spent more time on the website.

The TI forums – one of the best places for teens to hang out on the Internet – became my online home. Teens talked about things from the newest novel-turned-movie, to the subjectivity of truth, to the futility of existence. I made dear friends and spent years in the threads.

So here I am – 57 months, 1 day, 16 hours, 39 minutes and 51 seconds later (says the TI counter), aging out of Teen Ink and saying good-bye. I will miss the way Teen Ink made me feel like I belonged, but I will always cherish it.

I wish you all, my readers and Teen Ink, the very best for the future.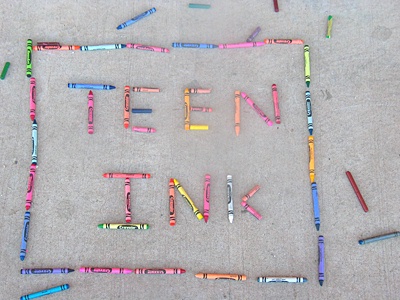 © Bianca N., Phoenix, AZ