Thank You, Teen Ink
MAG
April 26, 2013
I first heard about Teen Ink in sixth grade when one of my classmate's poems was published in the magazine. I remember wondering what it would feel like to be a published too. I had tried to write before but without much success. I always got bored and gave up before my story was finished. Recently, I stumbled upon TeenInk.com and started writing again. That's when I realized that writing is really fun.
The difference between Teen Ink and other teen magazines is that it has substance. When you read magazines about celebrity gossip and the latest fashion trends, what do you actually learn? Nothing. I always learn a lot when I read Teen Ink. This is where I get my writing inspiration.
My favorite section of the website is the opinions. Issues like eating disorders, ­bullying, and other social problems are examined from various perspectives. I also like to read stories written by other teenagers. Most people understand what I've been through, so they aren't critical of my actions. I can get feedback and support from people my age. It's a place where I can share my experiences and feelings without worrying what people will think.
I've only been a member for a few weeks, but I look forward to reading new articles every day. I'm not going to pretend that I'm a great writer, but I do love writing. Teen Ink motivates me to write and care about people in my life. I plan to keep writing and hope that my writing will be published in the magazine in the future. I believe that it would mean a lot to any teen writer to see his or her article in print.
I have a few questions: How long does it take for your work to be published in the magazine after you submit it? For example, do you only consider articles submitted in April for publication in the May issue?
Thank you, Teen Ink, for encouraging me to write. Thank you for making me a better person.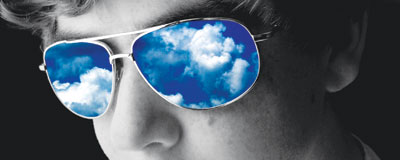 © Joseph B., Mesquite, TX