Poetry Section
April 11, 2013
I must say that I strongly believe that Teen Ink did a particularly excellent job on choosing a great variety of poetry in honor of National Poetry Month. Teen Ink is the type of magazine I resort to when I am on the lookout for inspiration, humor, and bold work that is simply defying, and April's issue had it all. Everything a teenager searches for- independence, self-discovery, and boldness- can be found in the wonderful array of poetry. Every writer has a different style and voice, and the poems here have a limitless range of descriptive to sarcastic and witty language.

Many readers have been concerned with the large size of the magazine's poetry section, but I believe that it is a great thing. I have noticed many poems that seem to highlight the issues and emotional states that we teens must overcome. Although you wouldn't find such aspects in Robert Frost's poetry, parentheses, slashes, and ampersands are daring tools in the magazine's poems. The uniqueness of each piece is revolutionary, something that draws readers' attention and puts them in awe.

The Teen Ink poetry section is filled with an endless amount of things to satisfy a reader, and it should be appreciated more. It must be remembered that there is no right or wrong when writing any poem. Thank you, Teen Ink, for such an opportunity for teens to inspire others and be inspired themselves.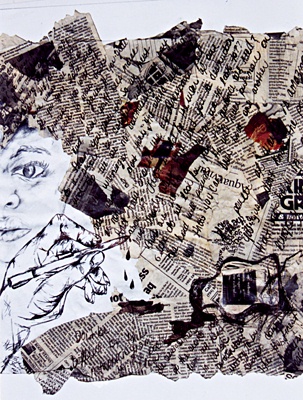 © Lashieta F., Kannapolis, NC