A Simple Gesture
MAG
February 8, 2012
I must tip my hat in recognition and thanks to the editors of Teen Ink. Not only does the website look sleeker and more polished with the recent makeover, but many submissions with garbled quotation marks have been fixed.

Little things like the correction of these odd quote marks are what make me love Teen Ink. The editors could easily have let them rot in a pile of forgotten submissions, but instead they fixed them. This shows Teen Ink's dedication not just to integrity and high standards, but also to the little guy typing an article in his ancient Word 2000 program that he knows may only be read by himself and the editor who reviews it.

This seemingly simple gesture proves that the editors care equally for each and every article they receive. Sure, their job is to separate the great from the good, but I don't believe they see submissions in terms of good and bad. They know that every one represents a voice – the voice of a teen somewhere longing to be heard by someone who will listen and take him/her seriously.

I recently wrote an article about how the editors don't get the respect they deserve, but even I didn't expect them to fix articles no one bothers to read. I no longer merely respect the editors; I admire them. Maybe you're sitting there right now calling me a suck-up, but I am simply giving credit where credit is due, and the editors of Teen Ink have more than demonstrated that they are worthy of a thank you.

Teen Ink has done us all a great service, giving us a precious medium to reach out as authors, peers, and especially as friends.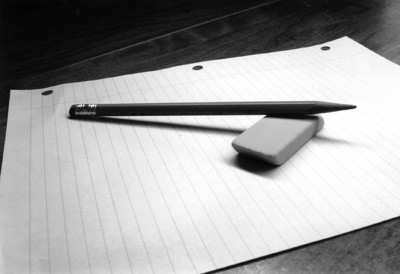 © Michael H., Mildford, CT