Why Do People Smoke?
December 24, 2014
Inhale.
Now hold your breath for few seconds.
Exhale now.
Two questions for my friends who love to smoke.
Do you want to smoke now?
Will you light a cigarette now instead of lighting your life?
Go on, no one is watching you.
I will be an idiot to think that I can make you quit smoking by my article. So, relax I am not asking you to quit smoking.
Why do you smoke?
DO YOU SMOKE FOR FUN?
Can't we play GTA games and ludo for having fun? What about going out with your siblings? What about gossiping a bit? What about having fun in the kitchen by trying a new dish?
No?? Smoking gives you another kind of fun?
DO YOU SMOKE BECAUSE YOU ARE ADDICTED TO IT?
Let's not act as a liar. You always knew that smoking is addictive, still you didn't take a back step. Great! It has become your best friend now? Why are your relatives still alive? All you need is a cigarette.  Am I right?
DO YOU SMOKE BECAUSE YOUR FRIENDS DO IT?
So you consider yourself as a social smoker? Cool tag. Are you trying to increase your bonding with your friends by smoking? Does that mean that you are trying to break your bonding with your family by smoking? You can't make everyone happy. So, pleasing your friends are way more important than pleasing your family. I can completely understand that.
DO YOU SMOKE TO CONTROL YOUR WEIGHT?
So you are a lazy person who is obsessed with food. You don't want to exercise and need a shortcut to maintain your weight? Wow, you have found one.
DO YOU SMOKE TO LOOK COOL?
That means you smoke to please other. Did you receive your medals? It feels good when people around you think that you are damn cool and claps for you. You have a point to smoke.
DO YOU SMOKE TO RELAX?
Everyone needs rest from the highly stressed and pressurized life. So smoking is a way to feel better. What about sharing your emotions with your family and friends? What about hearing a bit of soothing words from their mouth? It doesn't work? The rising smoke provides more relaxation than the constant chatter of your close ones. I agree.
Did you realize that I have justified your action of smoking?
Did you realize that you are actually a fool?
Did you realize that you could only give stupid excuses for your stupid action?
Did you realize that you don't need to smoke?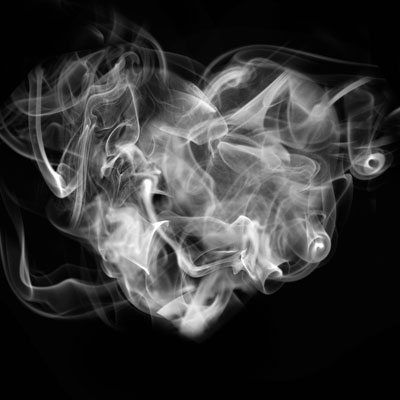 © Olivia E., Alto, MI