Hello, Goodbye
July 19, 2008
A goodbye is never as hard unless you're never going to say hello again.

This quote is truer then I ever knew.

7 years ago, a close family friend was diagnosed with lung cancer. At that time I was too young to really remember what it was like; having to go to the hospital everyday, not knowing if today was the last time I would ever see her. Just a few weeks ago, she was again diagnosed with cancer. Not lung cancer this time, but a brain tumor.

My family was notified right away of her condition, and we went over immediately the next day. Changing from the blatant, fast moving hall, where you feel as if, if u stop walking for a moment, you will get run over by a hoard of elephants, to the torpid hospital room, is huge! In side there is a stiff felling. It's as if, you can feel the uncertainty in the air like heat and air conditioning.

When she was hit with cancer the first time, she was much younger. Now with her age, and where the cancer is, there's even more to be worried about. As if oblivious to her condition, as always she tries to make the best of the situation. With her joking, and trying to keep in as much of a good spirit as possible, you can almost feel you're heart filling up with hope once again.


Then just as fast as your hopes came, they leave again. Her cancer is in a part of the brain where, if they make just ONE mistake during any surgery she could be paralyzed for life on her left side.

Do you know how you can't move you hair without touching it? Or most people can't move there eras? Well, that's how it would be for her, but in her left arm, and left leg.

It's her decision; she can do nothing, or see if surgery will help. She decides to try and fix it. They will first have to do a biopsy, and test the cancer cells.

After the biopsy, it hurts to look at her. Her head is stapled together with about six or seven staples. She doesn't look herself, and she definitely doesn't act like the person we all knew. She doesn't really want to move much, but mostly, she just wants to be home, and get out of the hospital. And who would blame her? Hospitals can be very depressing!

After whatever testing they do on the cells, the doctors said that they could operate, if that was still what she wanted. She did.

Once she had the surgery, I wasn't sure I wanted to see her. My parents visited, and when they came back and told me that she had a tube in her head to drain the fluids, I went to my room and cried.
How could this happen? She was always so healthy? But I couldn't even imagine how she felt. I was feeling terrible that I didn't want to go see her, but I wasn't sure if I could take it to see her like that.

What will happen now? No one knows for sure. Everyday we all hope for improvements. Soon we will get the results, and know if they got it all, and if she will be paralyzed. Until then our fingers are crossed, and all our prayers are focused on her.

In a situation where it really is a life and death matter, always hope for the best, and it might just come.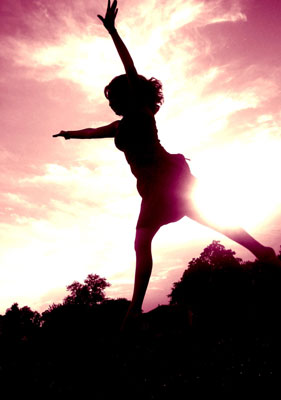 © Anonymous