Pick a side!
August 14, 2010
Since I was about 8 years old, I have been told by my parents and teachers that eating well is important. You have to eat healthy, low calorie foods, and you can't eat too much of them. It is important to our health and it will make us live longer, happier lives.
I have always been a fairly healthy eater-maybe that's why- but about two years after that started to really become a big topic, another topic came up. And that topic was completely going against the last one. After hearing I should only eat small amounts of healthy food for years, I was suddenly being told not to.
"You don't need to worry about your weight at this age." my mom would tell me. "You're beautiful already." Not only did that feel suggestive, but it confused me. Do I eat healthy, or do I have confidence in myself? I did understand the importance of both, but what was I supposed to do? At ten years old, it's hard to understand about balance and having a healthy weight and feeling good about who and what you are.
At the time that this first started, I did not have great confidence. But this wasn't because of weight issues, it was because I wasn't popular or pretty. My parents though, weren't convinced. Any time I declined more food, or dessert there was an eyebrow raised at me.
And four years later, there still is. I have much better confidence now and I eat healthy. But still, my mom is terrified I am developing an eating disorder. Would she rather me eat only greasy, fatty, sugary foods that will block my arteries? I sure hope not, she's a nurse!
So what I'm basically trying to say is, parents, you're teaching us a contradiction. We get confused easily in a world with so much pressure put on teens. It would make our lives much easier if you would please, just pick a side.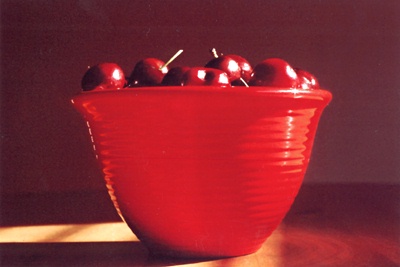 © Devon P., Mill Valley, CA