Teens and Sex
July 31, 2009
It can be very confusing. Teens get so many mixed messages from friends, parents, teachers, and the media. Everyone has a different opinion and as you become a teenager you think about these things. Do you want to save yourself for marriage or not? What is the point of saving yourself for marriage? Don't you want to live a little and experience some things as a teen? Can you answer these? I cant I was thinking about it yesterday and I really don't know what I want! Which to me is a sign that now or any time soon is not want I want because I am not ready and I do not want to regret it.
1. Should you wait until marriage?
2. Why would I wait until marriage?
3. But "everyone" is doing it
4.Do you want to experience life and make mistakes?

Here are my answers and I think it would be great if you answered them to.

1. Should I? I do not know, I do believe when the time comes WILL know and there will be no confusion on what I want. No I do not believe it is important to save yourself but it is not a bad thing if you do. I might and I might not. I don't know how I will feel or when I will be less confused about this. So I do not believe in saving yourself for marriage but I might do it I might not.
2. If I waited it was because I wanted to feel secure and know that it was right. I wanted to make sure I was not going to regret what I did. It is something special you share with someone you love not someone you THINK you love or just something to get over with.
3. Well if I heard this my response would be "First off my name is not everyone my name is Samii and second why be like everyone else? I lie being different if you haven't noticed and I would like to stand out and not be another face."
4. Yes I want to experience life. No one wants to make mistakes we just do. So this is something I would not want to make a mistake with. This is something I want to be sure of. Children come from making mistakes (CHILDREN ARE NOT NOT NOT Mistakes!) disease comes from making mistakes. A lot of things come from making mistakes.

Answering these questions helps me see my thoughts clearly. I think it will help you (I do not expect your answers to match mine as I stated I am NOT into being another face) who agrees with me that it is so confusing and you really need to think about it for yourselves and forget what your friends tell you? It is your life. Live it how you want.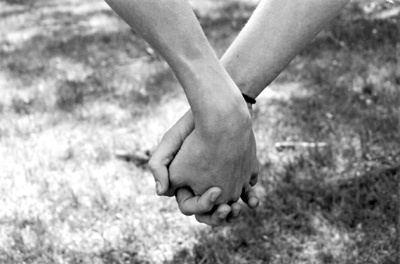 © Alexa T., Pompton Plains, NJ