Immunity Boosting Oatmeal Recipe-Fight sickness with nutrition…
September 18, 2019
A hot bowl of oatmeal can be soothing and because of its nutrients- a nutritious food choice when you get a cold. However, its equally good wether you're sick or not.
INGREDIENTS
· 1/2 cup old-fashioned rolled oats .g
· 1 cup water or milk
· A dash of salt
· toppings of choice (throw in some chocolate chips if you want!)
INSTRUCTIONS
· Add oats, water or milk and salt to a pot over medium/high heat.
· Bring mixture to a boil, reduce the heat and continue to cook for about 5-7 minutes; stirring occasionally.
· Your oatmeal is ready when the oats have soaked up most of the liquid and are creamy. Transfer to a bowl and add your favourite toppings.
!Carefully remove from microwave (bowl will be hot) and top with your favourite oatmeal toppings!
And that's how you whip up some creamy oats to beat the cold. But that's not all…
Can you guess which country the oats were first introduced? Here are a few options to help you out:
A. Japan
B. North America
C. India
D. Russia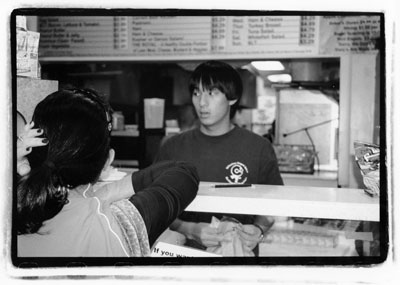 © Rachel D., Bethesda, MD