Costco and Saving the World
MAG
April 26, 2015
I grew up in a household with two parents, eight siblings, and one dog. Inevitably, I spent a lot of time inside the only grocery store that could fulfill my family's needs: Costco.
When we were young, my siblings and I treated Costco like a playground. The stockpiles were secret caves and the enormous cart was a roller coaster. We played hide-n-seek and slid down the aisles on the soles of our shoes. Despite the burden of unloading mountains of food from our family passenger van, trips to Costco were always fun.
My perspective changed in fifth grade. After watching environmental documentaries like "The Story of Stuff" and "The Human Footprint," I began to both appreciate and worry about our planet. I realized that my huge family – nine children worth of diapers, paper plates, Ziploc bags, juice boxes, baby wipes, and Christmas presents – was contributing to a larger catastrophe. Soon, visits to Costco induced despair instead of excitement. Once, when looking at the piles of bulky products towering over me in every direction, I began to cry. I imagined smoggy factories leaking smoke into the sky as they fabricated the plastic-wrapped merchandise all around me. The gargantuan piles in that store alone seemed monstrous, but considering the immensity of the entire industry was crushing.
Costco and everything it represented hung over my head like a dark cloud until I realized that even though I couldn't halt the acceleration of consumerism, I could work to change my family's habits.
My crusade began with attempts to institute recycling in my home. However, in a family of 11, efficiency is highly valued, and throwing everything into the landfill is very efficient. I begged my family to recycle, but even my signs reading "PLEASE don't throw away recyclables!!!" ended up in the trash.
After years of effort, Recycling v. Family ended in my favor. We now recycle, and I have been dubbed the family tree-hugger. Still, the effort it took to change one home is disheartening. How am I supposed to change the habits in every home? Every night I fell asleep with the guilt of knowing that "Save the World" had not been checked off my to-do list.
After attending a Sierra Student Coalition camp last summer, I realized I could work to influence change on a larger scale (business and government), rather than one home at a time. There, I learned to lobby and campaign, and my efforts expanded from my driveway to the outside world. I became the vice president of my school's Green Youth Alliance, writing articles for our newsletter, hosting film-screenings, planning campaigns, and establishing a clothing recycling program at our school. I joined the Sierra Club's Forest Protection Committee, meeting with city officials to request a ban on clear cutting in hopes of gaining enough support to ban the practice statewide. I even went vegetarian.
Although my family is not the Whole Foods-shopping, Prius-driving family I wish it was, we have learned to compromise. They're willing to consider my eco-friendly suggestions, while I'm willing to step back and accept the exigencies of sustaining a family of 11. My family may have made me fight for my beliefs, but looking back, I appreciate their resistance even more. I have faced political opposition firsthand, which has made me a stronger leader and catalyzed my beliefs. Thanks to them, I've learned efficiency, patience, and persistence; I've also learned to work in chaos and to pull off the seemingly impossible task of getting six younger siblings showered, fed, and in bed by 9 p.m.
One day I'll convince my family to buy eco-friendly clothing, and open my own clothing store. One day I'll lobby powerful decision-makers, not just my parents. One day I'll speak out in front of millions of people rather than 10 faces at the dinner table. One day I will look into the mirror and see a strong, accomplished woman who has checked "Save the World" off her to-do list.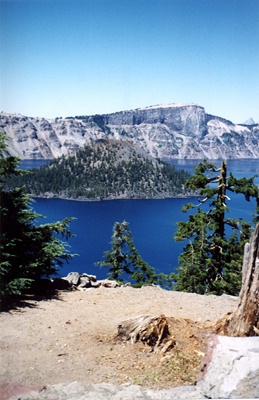 © Kristy H., Willow City, ND