Food for Strays
MAG
June 20, 2014
I'm part of the Roots & Shoots program founded by Dr. Jane Goodall, which promotes making positive changes in the world. As Dr. Goodall says, "What you do makes a difference, and you have to decide what kind of difference you want to make."
In Bulgaria, where I live, stray dogs are everywhere. Although many people here turn a blind eye, I cannot ignore the soulful gaze of a malnourished street dog. That's why I'm no longer a food waster. When I see wasted food, I picture an emaciated dog prowling garbage bins, searching for a meal. When eating in a restaurant, I'm not afraid to take leftovers to feed stray cats or dogs.
A week ago, I saw a stray dog around the garbage bins. I knelt down and stroked his head. Hours earlier, I'd bagged up a plate of leftover fish. As I unwrapped it, he wagged his tail and sniffed at it. He devoured the fish in no time.
It's sad, isn't it, how we waste so much and think little of it? These homeless animals have taught me that food is precious. Even when I don't have leftovers with me, I take the time to get something from the grocery store.
The next time you see wasted food, turn it into worthy food. You have the power to save a life!
Visit the Roots & Shoots website at: www.rootsnshoots.org.uk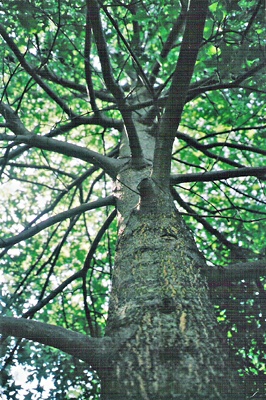 © Bhuvaneswari R., Sleepy Hollow, NY