Somebody Save Me
January 27, 2013
It was dark and I was cold. Somebody was sleeping beside me, I felt choked. I looked beside to see Reena. She woke up too, "Aria is following us, we need to run, we need to save ourselves"."What?" I couldn't make sense of what has happened. "The town has been attacked by blood curldling vampires who suck your blood". "Are you kidding me?" "Oh god, no! Aria is their leader, they say we don't deserve to live on this planet anymore". "What are you saying?" "We are not cool enough Jennifer, we are not cool enough!" I looked down at my worn down pajamas and slippers, my hair was oiled and my spectacles were getting thicker and thicker. I could feel being crushed under the weight of unwanted hair and pimples. I not cool enough, I am just not cool. Suddenly a majestic creature appeared. Her lips were red and luscious, her curly hair flowing till her back. She was wearing red heals and a black dress. I could sense the anger in her red eyes. She was Aria. She was flanked by Mila and Talia. "They are coming for us", screamed Reena. We were helpless, I saw Aria coming towards us, we tried to run, our legs were stuck, Aria smiled. We couldn't move, then I felt her above me, she crushed my neck as I slipped slowly away".
Jennifer's mother came running to her room. She had woken up to her daughter's screams. Jennifer was hysterical. "It was just a bad dream darling, It's okay, we are here", her mother tried to console her.
"Oh yeah, sorry mom, I woke you guys up, it's really okay, I was not in my senses, I'll be alright."
"Oh okay, sleep well." Said her mother as she started to leave.
"I hate everyone, how do you stay positive when you live a life which is no less than a nightmare.", Jennifer thought out loud.

Jennifer's problem was not different from any average teenager, she just wanted to fit in. She just doesn't know that Aria is not much different from her. Nobody is. She is just one of the lucky ones who get to keep their identity intact. Jokes and pranks are little prices to pay for individuality. Jennifer's behaviour was not 'accepted' by her peers. Nobody knows what general acceptable behaviour is. Do you punish somebody just because they are not carbon copies of you? Well guess what then, every human is different. You may have to kill the other 7 billion earth dwelling humans too.
Or are they only little prices to pay? Bullying alters somebody's thoughts and life permanently. It's like living in a self made cage, which you can't break. It leads to depression, uneasiness and destruction. When you have been constantly bullied all your life you have two options- take it out on yourself, or take it out on others. The negative way consumes the society. Nobody is free from the after effects of bullying, not me, not you. The next time you watch from the sidelines when somebody gets bullied, remember, you CAN'T just watch, this blackhole is going to suck you in too. The whole society's mindset evolves from it's students. One rotten egg will crack everyone up, don't be that egg. A person's mind is fragile, it's all about how softly we as a society handle, nurture and shape it.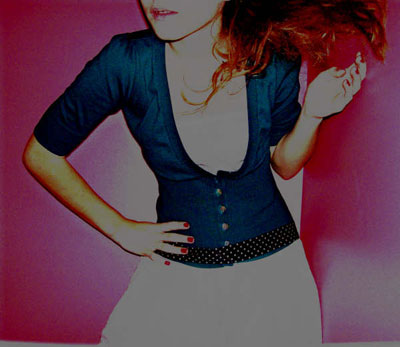 © Jenna V., Hamilton, ON, Canada