Rhino Skin
May 24, 2012
When I was five, my pinky finger was slammed in a dressing room door at the Gap. I'd had superhuman pain tolerance through toddlerhood, but on that day it vanished and hasn't been seen since.
In third grade, a friend I was sitting with at lunch hurt me in a new way. "Sarah, you're pretty", she said with a wolfish grin, "pretty ugly!" And the whole table laughed. I'll be honest, it was my first emotional pain and it stung. But in the long run, my reaction was different from physical pain. It was each nasty name, each sneer, each whisper-and-point that made my tolerance grow to what it is today.
There's no getting around it; there will always be mean teenagers. So you do the only thing you can: protect yourself from the world. In a way, I'm glad I got to start young. I've grown rhino skin, as my mom calls it. And the rhino skin spreads until it covers you completely and you feel nothing. I feel nothing.
Pothead. Tease. Obsessive. Whore. Dork. Nag. Bossy. Weird. Geek. Abnormal. God-hater. Slut. Dyke. Filthy. Tranny. Brat. Attention-whore. B****. Hypocrite. F-----t. Ugly. Liar. These are the ones I've become immune to.
But rhino skin is difficult to develop. Many people are unable to grow it at all. So I'll let you in on a high school secret—vocabulary is quite iffy. In high school, whore does not mean prostitute. Whore can refer to those who are not virgins to those who hook up with a new person each week at parties to those who are seen kissing their boyfriend or girlfriend between classes. It sounds hard, learning a whole new language just to get through high school without crying constantly. But once you start, your brain goes on automatic, recognizing words with true meanings and words with distorted ones.
There are ways to prevent the exorbitant amount of teasing and the abuse which so many students fall victim to, but a group of teachers or an anti-bullying club can't make a big enough impact to change anything permanently. In this shitty world, we targets are forced to work solo and do what we can to protect ourselves from pain. We build our rhino skin until we're safe from everyone.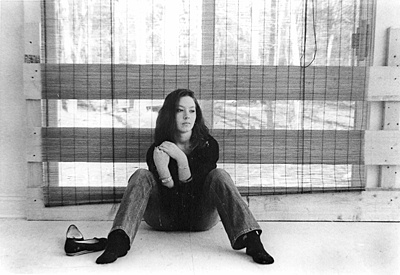 © Crystal F., Marshfield, MA