Pasture of Sanity and Reason
June 7, 2013
The room in all its superficial glory is white; not eggshell, not cream, but white; blindingly white, suffocatingly white. There is no other color; no other shade; no other hue; there is absolutely nothing, but this inescapable whiteness, which is gradually taking away everything I know, everything I care for, everything I love. This white, it surrounds you slowly, agonizingly slowly, at the pace of a star turning into a black hole and swallowing itself, and then without warning, the void strangles the sanity out of you with a unforgiving hunger so empty, so deep it cannot be compared to anything that has ever walked the face of this earth before.
Day, after day, after day, it creeps ever closer to my pounding heart and heaving lungs filled with a terror so cold it has begun to burn through my remaining sanity, which the emptiness feeds on and grows on. No one notices, no one cares, except for me; it is my sanity, and mine alone! They can't see the monster in white as it comes ever closer, stalking its prey with the skill and patience of a tiger.
I am a confused lamb grazing in the pasture of sanity and reason, who is slowly getting too close to the edge; there is no return; there is no coming back; nothing, but the petrifying white. There will only be one thing for as long as time goes on once you wander out of the pasture and it is this hungry, bottomless white. Unfortunately, I am coming upon the vast edge. I can see beyond the pasture now, and it is filled with horrors not even my imagination could have dreamed of; the worst nightmares of the wicked have filled this place with pain and torture and things I dare not mention due to fear of passing.
Many have fallen to this white, many have grazed out of the pasture, but, I, I alone, will survive and thrive from what others could not, they cannot even imagine the pain I have endured to stay; stay here; stay sane; stay in the presence of this white. I alone have stayed.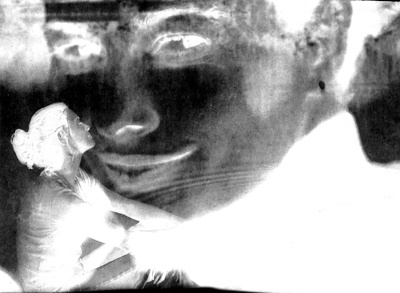 © Kelley C., Marblehead, MA