There's A Monster Under My Bed!
May 7, 2012
"There's a monster! A monster Mommy!" the little boy cried.

"Honey I don't see it" the mother glanced at the boy

"I'm telling you the truth!" the little boy looked up at his mommy with big pleading blue eyes.

"I looked three times! I don't see it" the mother stared at her son.

"That's because you don't believe."

"I. . ." *silence* the mother was lost for words. How could she believe something that wasn't there?

"Your a doubting Thomas!" the little boy had tears streaming down his face. "Don't leave me in here with the monster! Please! Please Mommy!" he begged.

She just shook her head, "I'm sorry Nathan. . . there is no monster under your bed" and with that his mommy walked out of his bright blue bedroom and left him to the bed bugs and the monster under his bed and in his closet. . .


The bed bugs got him first. She should have stayed. . .

His scream rang out. . . and she jerked out of her covers.

"NATHAN!"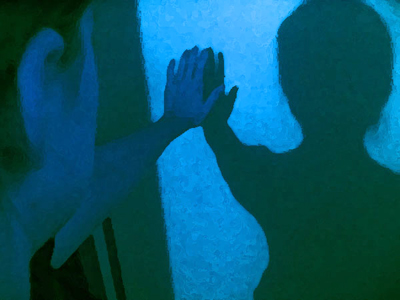 © Katie C., Libertyville, IA