Trust In Me
June 8, 2011
For me, going out and trying to act normal is like being invisible. No one looks at me, talks to me, begs me for money. And some don't even stare my way when I look straight into their eyes and on the inside pleas to be them. I'm just different, and I know why. I walk along the same streets I used too all those years ago, smells the garbage and acrid rotting smell that sticks to the inside of your throat so bad that you can taste it. Augh, just what I need, a new reminder every day. Once in awhile I cross paths with the building that houses the little girl who tried to save my life, but was too late. Nowadays she is being treated in the psycho ward of the local hospital, rocking back and forth in her bed, murmuring the same sentence over and over, sometimes she adds on a little bit of something so the doctors still have hope that she'll return to normal.

"I'm so sorry Analeigh. I'm so sorry Analeigh. I couldn't get there in time, and I couldn't make the man stop. I'm so sorry Analeigh."

Yeah, but I don't mind being dead at all. I can go anywhere in the city, ride in any taxi, and even rob a bank if I wanted too. But there's no fun in doing things without getting caught. I walk past the diner where me and Dad would drink mango milkshakes, and we would play a game where we had to guess the song playing on the jukebox. But that was before he too turned wacko and did something that no father on Earth would do to their child. He kidnapped me, he stuffed my mouth with rotting garbage and made me eat it. I vomited? He would make me slurp it back up in the same manor. He was a coot, I can tell you that much. Do you really want to guess what happened next? No, no. I'm going to be the person telling you that.

I decide to go to my old school, and walk through the hallways while the bells ring for class to begin and end. Sometimes my shoulder or hand brushes a child's side, and some faces I recognize when I was alive. I happened to run into Cathy Raemond no more than a few weeks ago, my hand hit hers while I was trying to snatch her locker key from her purse.

"Huh? What was that? It felt so...cold, and sad. Hm, it makes me kinda sad too." Then she left, drooping her head and with a small train to toilet paper on her sneaker.

Yeah, my body and presence has that effect on people. It makes them sad because for about an hour they feel my lonely-ness and troubles, feel my heartbreak. The heartbreak of my father still on the run for a crime he committed, burying me in the dumpster that was isolated on a certain avenue that I don't remember. It was a blue dumpster, with a few cuss words written on it. And they walk off as if they had just found a new depression. So I try to stay away from people, but I can't help but to think what I would do if I were them. If I were alive I would go drink ten mango milkshakes and sing along to the jukebox at the top of my lungs. Then I would go to the museum and dance through the halls, and twirl all around. I would go back to school and do as much work as I could, not to catch up, but to feel like a school girl again. I can dream I guess, but it doesn't help much. Every once in awhile people can see me, but they try to talk to me like I'm a baby so I walk away or try to spook them. But once, I did meet a kid who didn't want to speak baby talk, but he wanted to know more about me.

"Hey, who are you? Do you come to town often?"

"Nope, well I guess so if I really think about it. I've lived here awhile, and I'm used to the city so much I guess I just don't want to leave it." I was staring into his eyes. The exact color of the sky, and I felt like I was falling into them.

"I can see you, and can't some other people too?" His hair was shining gold, and his hands were in his jeans pockets, and he apparently felt relaxed talking to a ghost of a dead girl.

"Yeah, but they talk to me like I'm five and I'm sick and tired of it. I'm happy I've found a person my age who just wants to talk about stuff. Well, used to be my age..." I felt like crying, but I held my breath.

"I see. Well I'm James and I'm fifteen. I've lived in New York all my life, and I have a dog named Taro. So what's your name?"

"Analeigh Jenkins and I'm about twenty five years old, but is stuck eternally in the body of a fifteen year old. I'd lived in this city all my life and my mom died when I was about three. Cancer took her, and all I have left of her is this." I held up my locket, proudly. I also dug out the piece of paper, the description of the dumpster, the avenue, things about my father. And how I died, a perfectly detailed description. I put the paper back in my pocket though.

"It's pretty. But aren't you sick and tired of this world? Didn't you believe in Jesus or anything? Would you rather be somewhere else than here, in a back alley, cowering?"

"What do you think!? I would move on and whatever but I need to find a person who can catch my-!" I stopped for a second, digging out the paper again. I also held out the locket, tearing the chain from around my neck. I put both in his hand.

"Do you want me to find him? Is that what you want? And you want me to give them your locket?" He was surprised that it felt real in his palm, and he read over the paper's information.

"I think you can read over it and find out exactly what had happened that night. And about the little girl who tried to stop him. She risked her life and got a crazy disease, so I also want you to visit her. Will you please do this for me? Please? I don't want to be scared anymore!" I was crying, and sank down to my knees. I stared up at him, my brown eyes pleading for his help.

"I'll do it for you. If you leave this city and try to move on, I'll make sure you get justice and that he rots in a jail cell. I promise Analeigh Jenkins who lived in New York. And you can go see your mom again. Now go. I've got things to do"

I was so happy that I wrapped my arms around his neck and kissed him. I had finally kissed a boy, finally, and I was dead when I did it. I moved my brunette curls away from my tearful face and walked backwards, and fading into an oblivion.



Epilogue

He sits in a jail cell awaiting his trial, scraping out pictures in the wall. He grumbles and cries out with insanity, trying to kill himself. And after he was sentenced to life, he did just that. He killed himself in his cell. And as I read it in the paper, I knew that Analeigh Jenkins had gone to her proper resting place. I held her locket in my palm, popping open the latch. Inside, there were three words that I'll never forget.

"Trust in me."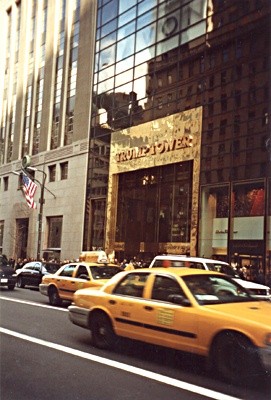 © Emily D., St. Albans, WV