The Last Thought
November 12, 2010
The last thought.

One that everyone tries not to think about.

The one that everyone is afraid of.

That one thought that they think only certain people are aloud to know.

That one that is terrifying, but also the only thing that anyone ever thinks about.

What that persons last thought ever was.

But what happens if that last thought wasn't such a secret?

What if everyone on the planet knew what that thought was?

That thought that is always a mystery.

That one thought that some people would pay a million dollars or more for.

That one thought that I know.

The one that I have memorized by heart.

That one thought that was the last one ever thought by that one person everyone knew.

That everyone loved.

That everyone was devastated to find dead.

That one thought that that one person had, that put my death to the back of everyone's mind.

It was also that thought that lead me to the revenge that I am seeking tonight.

In this very place, I died.

Was murdered, really.

By that same person that had that same thought that I have memorized.

The only difference, is that I don't plan on letting that thought leak.

Nor do I plan on my existence getting out to the whole world.

And so, with that said, I think that I will get on with it.

You see, the last thought that that on e person had was about me.

About how he should never had killed me, never should have murdered me like that.

That he should never have murdered his only daughter.

Murdered her, just because she was the thirteenth child of that family.

Murdered her, because she was different from everyone else.

Because she believed in the Supernatural.

Beloved in the vampires and in the werewolves that supposedly lived around them.

Killed her, that is, because he was afraid of her.

Afraid of what she could do to him if she wanted to.

Of corse, that was all just superstition.

I was never really mean to anyone.

Really, I was the nicest child in the family.

But of corse, since I was the thirteenth child, I was to bring bad luck, and when the house caught on fire, I was the one who was blamed.

I was the one who was a dishonor to the family.

I as the one who had to go.

I was the one who must be killed.

And so I was.

I was murdered by my father on my thirteenth birthday.

The most unlucky day for anyone around the thirteenth child, especially if that child is being murdered, and if you are the murderer.

Because I didn't die.

I didn't even have a body left after my throte was slit.

Nope, not a young girls dead body to be found for miles around.

Not a girls' body, but a man's' body in her place.

The body of her murderer.

Of her father.

But I don't expect that anyone will believe that the perfect little mayor of that perfect little town could ever be a murderer.

But, believe what they may, he definitely isn't as innocent as everyone seems to think he is.

He is the person who murdered me, and I am the only one who can prove that.

But no one wants to believe me, I am sure.

Therefore, I have never again showed my face in that little town.

I have rather been living among the wolves and other creatures in the forest, where the witches supposedly live, and where the hunters haven't been very successful since I disappeared.

Not successful at all, it seems...

Oh well, what can you do about it?

If they are so convinces that I liked the mayor, then let it be so.

Let them believe what they want, as long as they leave me and my forest alone, and as long as they don't come looking for me.

For all they know, I am their worst nightmare, and I am one of evil and one of death.

The one, that is, that is now called Mort.

Death.

They believe that I will be the death of their little town.

They are wrong.

So wrong.

Death will come from their stupidity.

Because I didn't kill my father.

My father was the one who killed my father, and the next person or animal to try to kill me will end up killing themselves as well.

And that will be the end of that little town.

Because I am the thirteenth child, and I am protected by the forest and all of the things that live in it.

Including the Supernatural beings that live in it.

And I suppose that is what makes them call me Mort.

Death.

Because my friends have decided that I am going to live for the rest of ever, and nothing will ever stop that.

So I guess, I am lucky.

So lucky as to be alive forever.

So lucky as to be called Mort for the rest of my life.

To forever be referred to as Death.

To always be feared by the lesser beings.

To be the thirteenth child.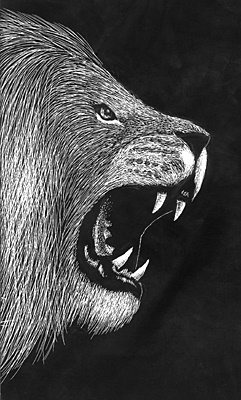 © Russell W., Alpine, UT